Superhero Aunty
It's only 7:40 pm and I feel like I am about to crash and sleep!! Today was super long - or at least it felt like that.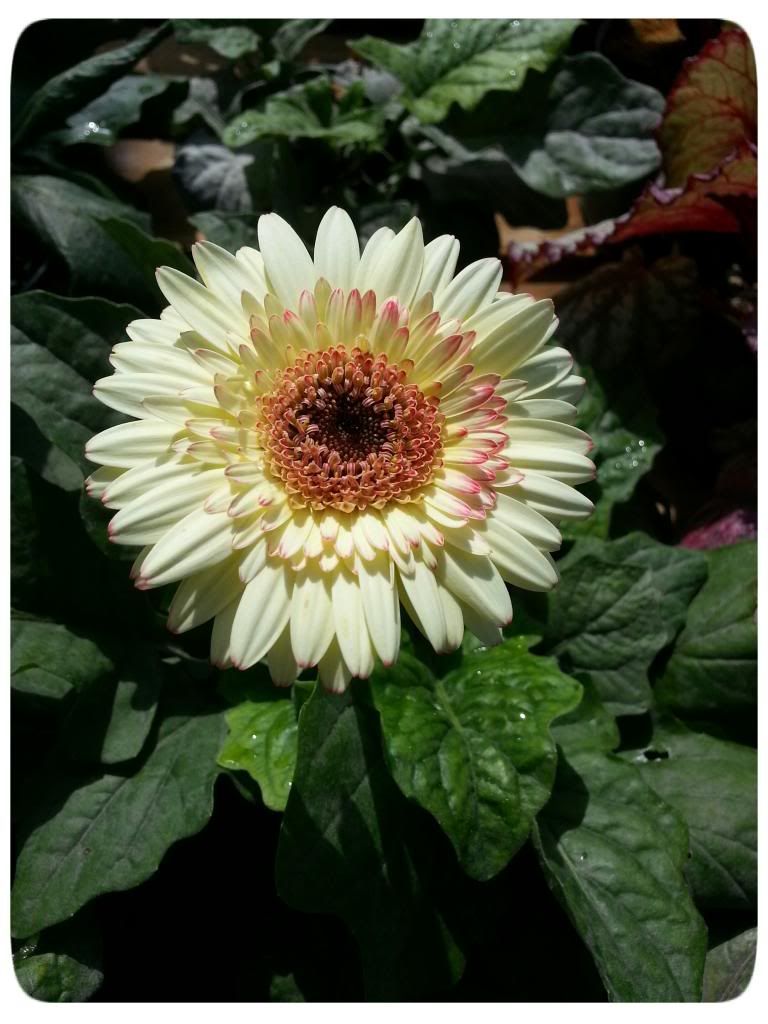 I had my niece and nephew for the evening part of today, so I had to find things to entertain them.... I didn't know where to begin ! On the schedule was Mini-golf, Carousel Park, Pizza & Ice-cream - in that order..... however, reaching to the mini golfing 1 & a half hours before they opened, we had to find stuff to do in between, so our first random stop was a garden nursery. Lol :) Surprisingly the kids enjoyed the grounds and flowers. After that I ended up taking them down to MovieTowne to play in the arcade. Who would have thought 20 coins would finish in less than 20 mins !
With time still on our hands, PIZZA came next. At the table, my niece accidentally threw her coke down and it spilled ALL OVER. I obviously expected something clumsy to happen because she is my sister's daughter... and well my sister is as clumsy as they get ! [Sorry Sims - Love you xx]
Well well well, I do believe this might be the first and last time I ever take those 2 mini-golfing. I know I said my niece was clumsy, but it apparently also runs in my nephew too. Those balls went everywhere except the hole.... EVERYWHERE !!! BALLS WERE FLYING ALL OVER !! There was an older gentleman with his children playing and he kept looking across, I just wanted to hide in embarrassment. But hey... at least no one got hurt. :D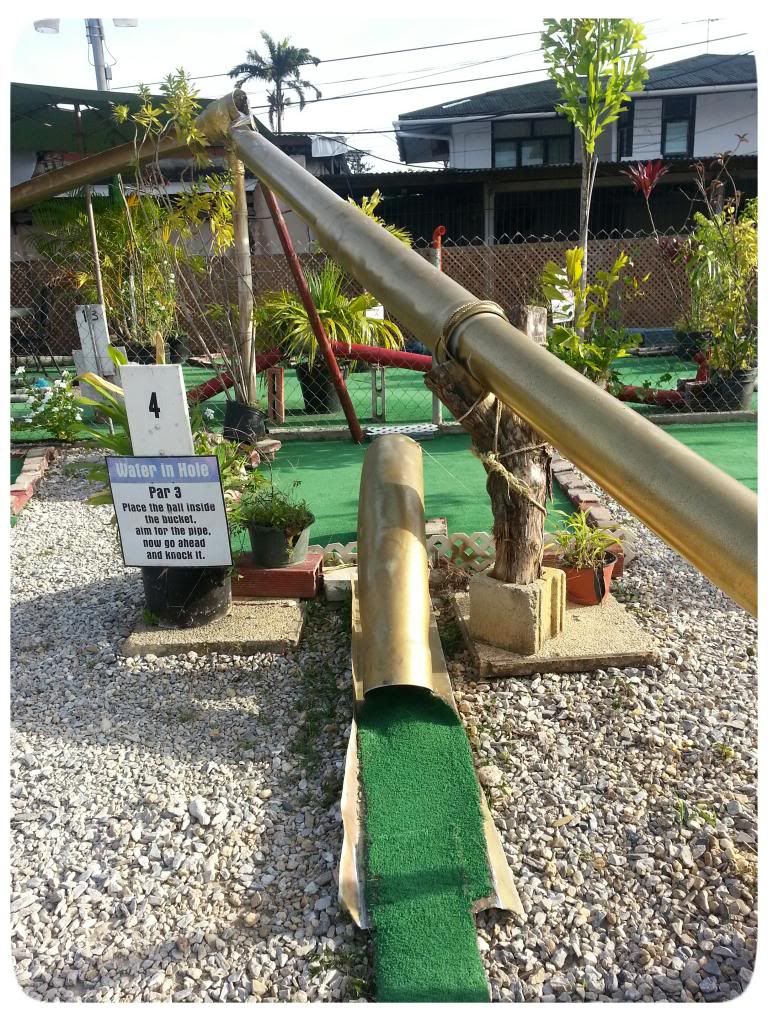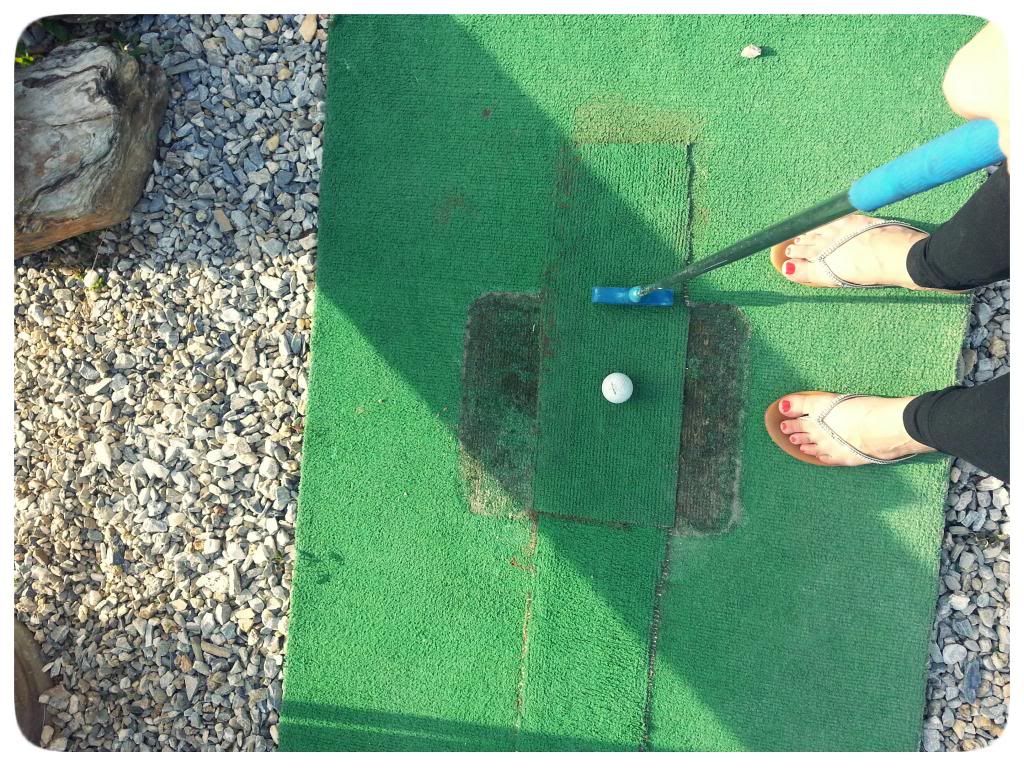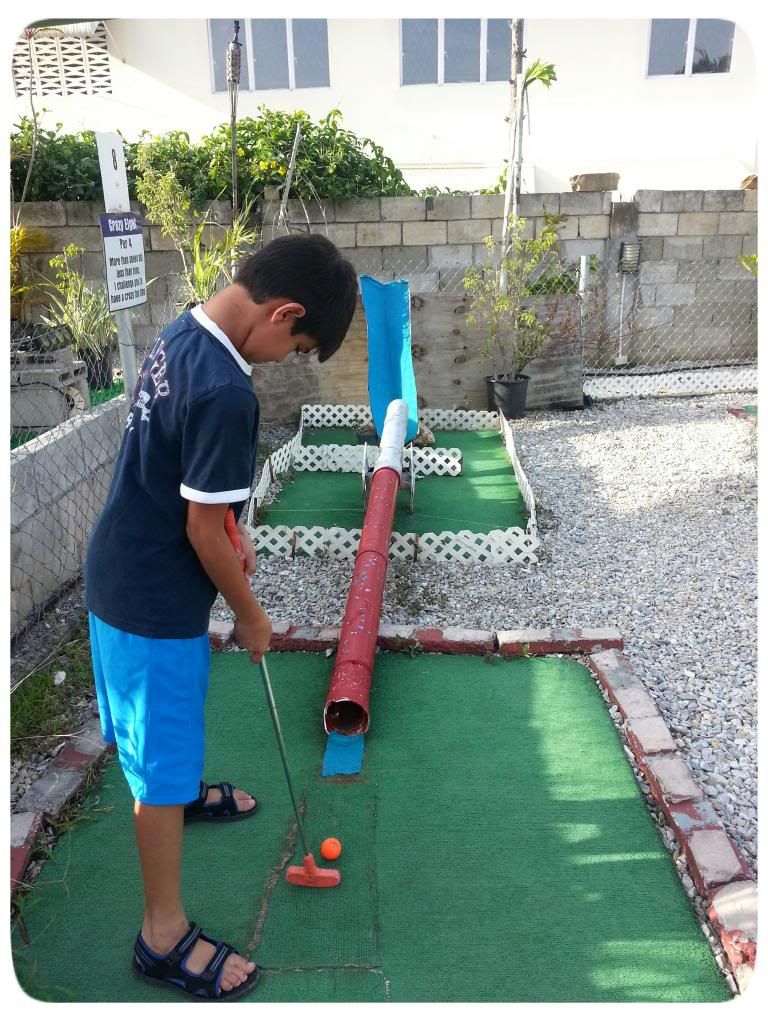 Afterwards we headed to the Carousel Park !!! Oh yeah ! I was even excited !!! :) When I bought the tickets, I asked the guy at the ticket booth if adults can ride, he laughed, smiled and said Of course !
Oh I felt like such a child again, and you know what, it felt damn good ! :)
This Carousel Park is still fairly new but I was so disappointed to see a few of the horses were "out of order" and some of the grids at the top where the pole comes through were broken up. HOW? HOW? I just don't understand how do these things just get damaged? Is it just because of Trinidad and people just vandalize anything they get their hands on? Or are these rides just as unsafe as they are safe?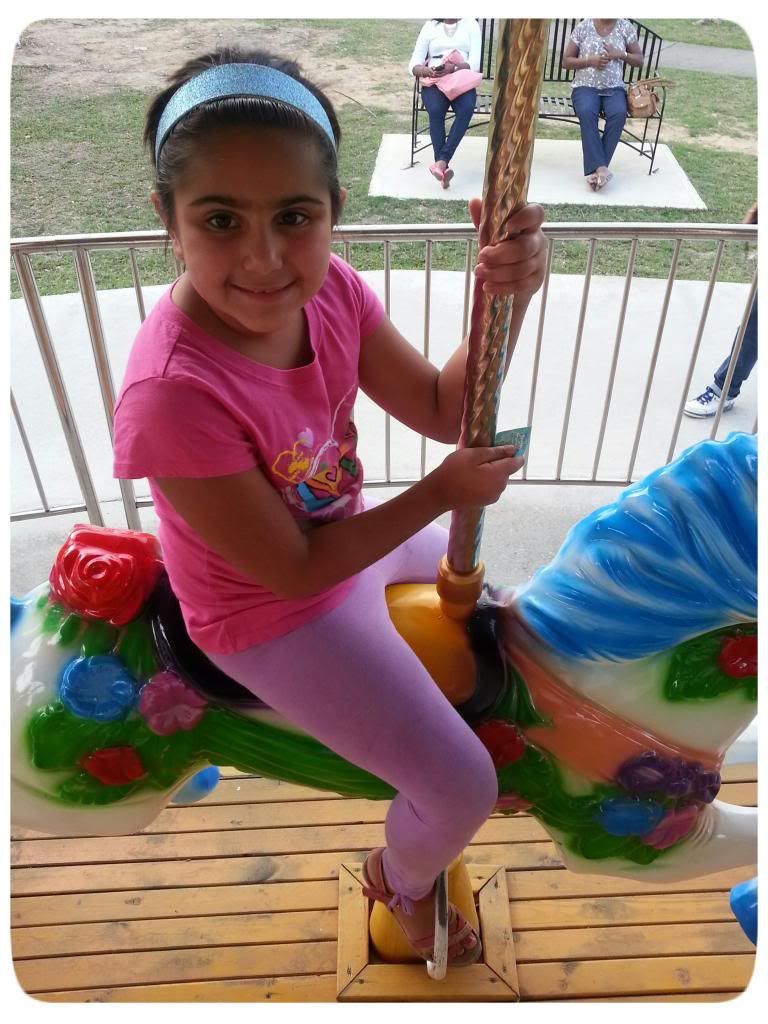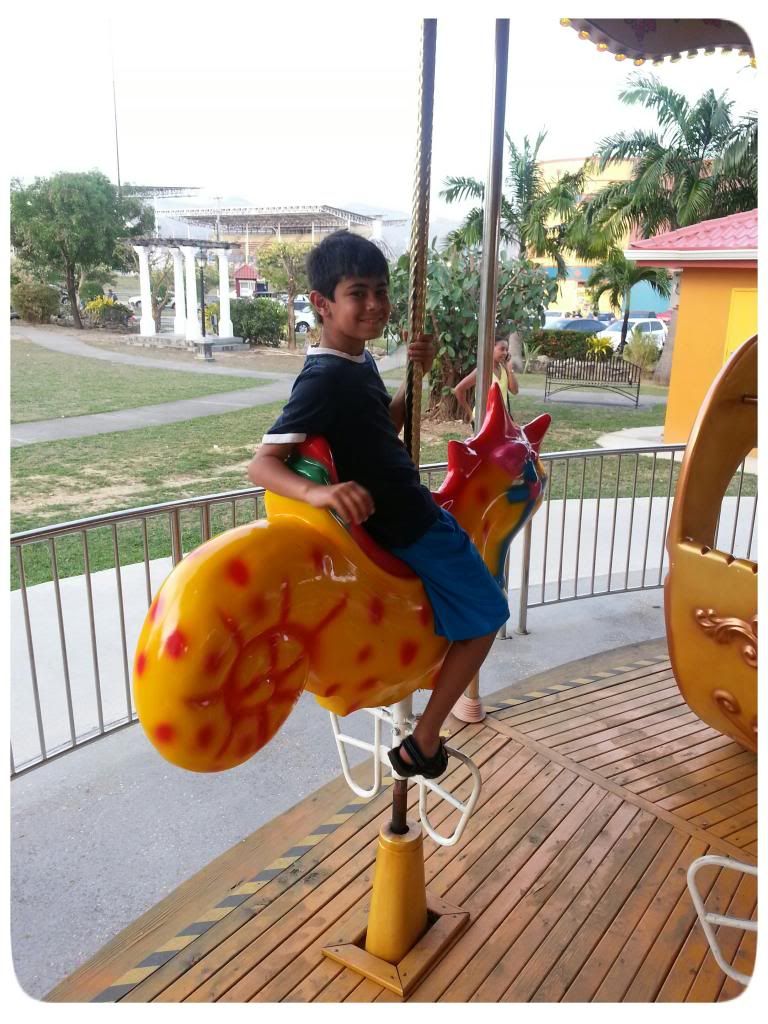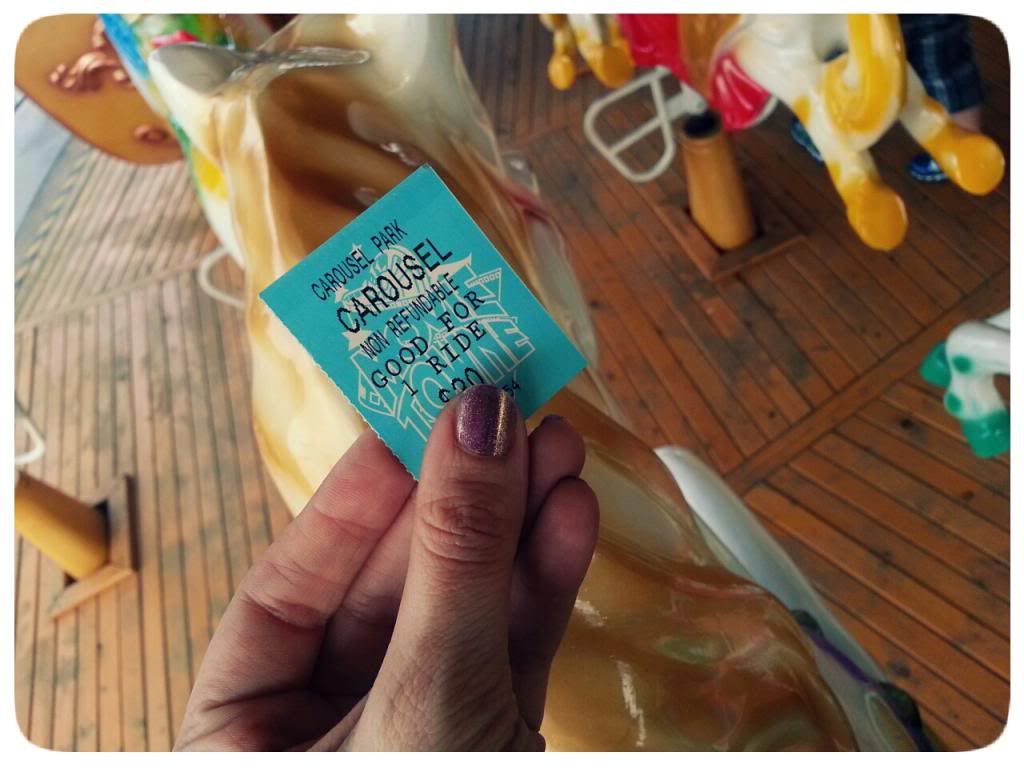 WE FINALLY REACHED OUR LAST DESTINATION FOR THE DAY - ICE CREAM !
I took them to
Cravings Creamery & Cafe
, which after munching down their ice cream, squealing how yummy it is, begged me for more and when I told them absolutely not, asked if I would take them there again. I am glad that it left a great impression on them & their taste buds.
Once I brought them home thinking - finally time to relax !...... but nope they decided to play Hangman, or in their language "hangyman" lol That was also a little disaster as one of the words was "Ostrich" and when my niece wrote it, no wonder we didn't get it - "O.S.T.R.I.J" lol I guess sometimes it is really how you pronounce a word that gets you confused on spelling.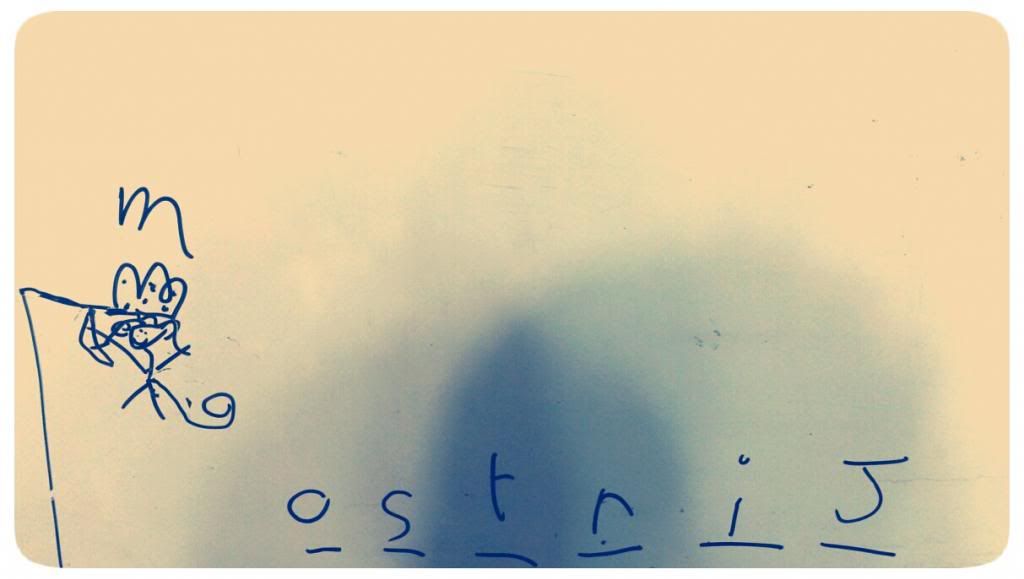 WHAT A DAY ! I am so ready to have a nice long shower and sleep my saturday night away !
Bonne nuit :)
xx