Minutes to 5 this morning, I hear a weird chuckle-sniff-something in the room. I jumped up to see my sister at the middle of the bed. "What happen? Are you crying?" I was so concerned. " noooo eehehahaa kaka admmms aha" I swear she turned alien ! "What? what happen?" .... after a few breaths to contain her laughter, she said "Chris wouldn't stop snoring" (her husband) and as she said that, a loud snore had made its way down the hallway to our room. The next hour was the longest as I lay in bed, WIDE AWAKE !!!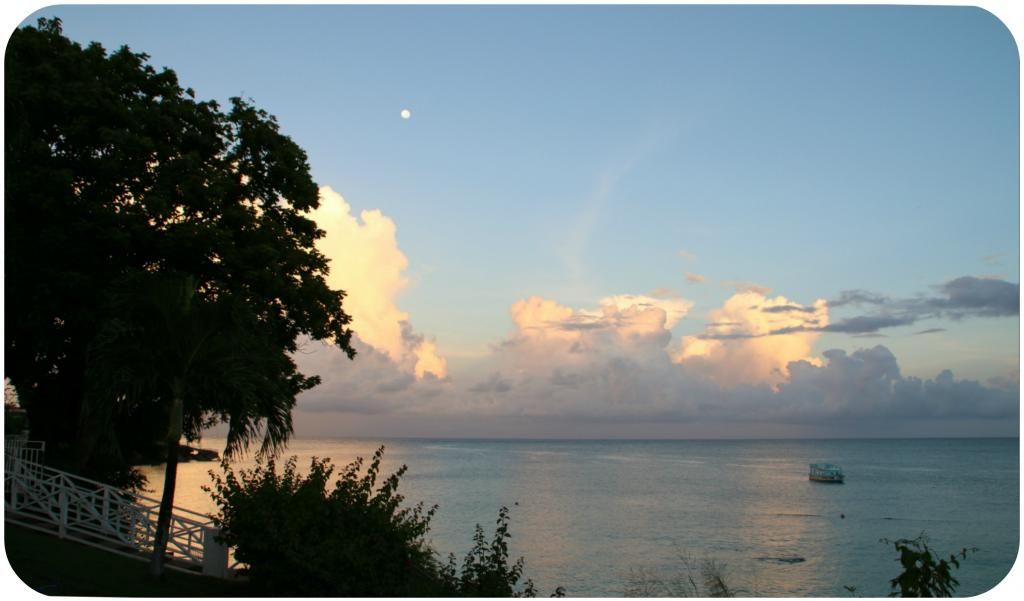 So I made the best of my morning considering I would never fall back to sleep !
By 5:45 I got off the bed, changed into my workout clothes and went for a morning jog with my sister. As we reached back I peeled off my sweat soaked clothing and put on my bikini and headed into the cold refreshing ocean.
Perfection. Bliss. Paradise <3
This was one thing my Dad awaited every time we came Tobago. He would wake up by 5:30 and sit at the gate waiting for the guard to open it at 6 and go take his morning soak. How he loved that.
Afterwards we did groceries and market and we were back home by 9, unpacked and had breakfast and then I knocked out for a good 2 hours ! At least I caught up with my sleep. hehehe
This evening I learned to make Loom Bracelets. I felt like such a kid !
Before sunset I went back to the beach for another dip before turning in for the night.
Ahhhhh I hope to sleep like a baby tonight.
Bonne nuit
xx