Blazing sun, turquoise waters
What better way to spend it than laying on the beach
ALL DAY !
But before heading down we all helped make potato pies, cheese pies and bake. Yummmm
There were lots of fish in the water today
After coming up from the beach, showering and relaxing a little, we decided to go see the turtles being released again since my brother's girlfriend had never seen it.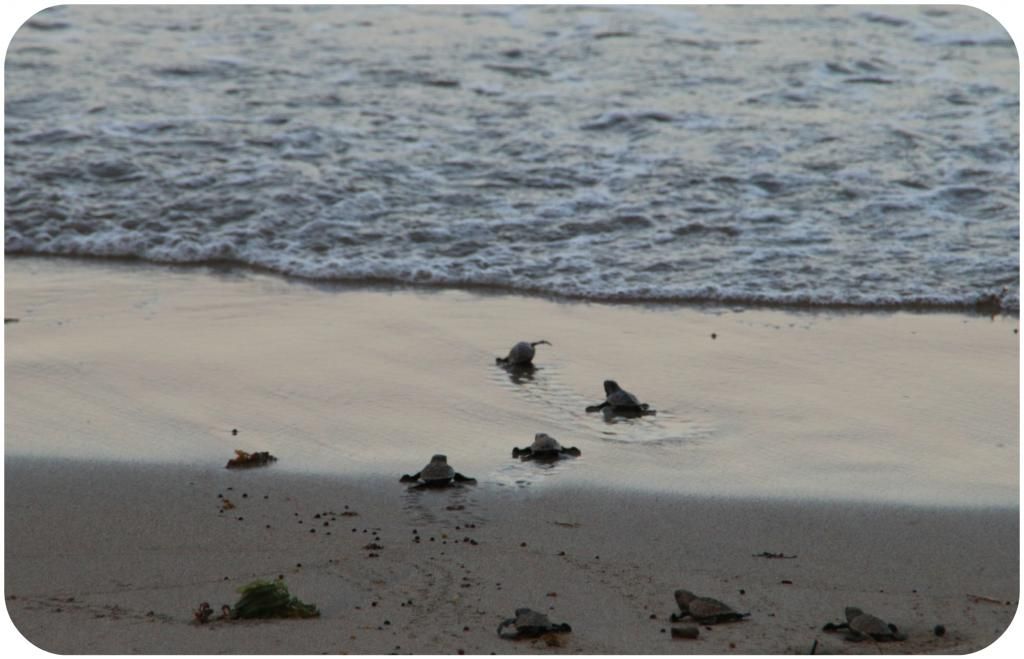 The beach had about 8 or 9 Sea Turtle Nests.
The
S.O.S
puts these signs on the nests with the dates and they come back 70 days after and excavate the nests. They do this to secure the turtles safety as they make their way to the ocean. A lot of the time they may be grabbed up by a pelican or dog, etc.
Walking back to the car there was a
Frangipani tree
filled with caterpillars.
I am going to have an early night tonight as I think the sun wore me out today.
My cousin comes tomorrow :)
Hope you are having a great night and an adventurous weekend !!!
xx