Finger painting
Holiday + Rained In = Artist mode
As I lined the kitchen table with paper, I saw my nieces eyes glow... they knew what was about to go down.
Me : "now.. do ya'll have aprons?"
My Nieces : "Noooooo"
Me : "Well then, remember the ones we made before? What do we need?"
My Nieces : "Grocery baggssssss"
They couldn't contain their excitement.
They ran into the kitchen and started grabbing grocery bags, where then I cut out a part for their head & arms.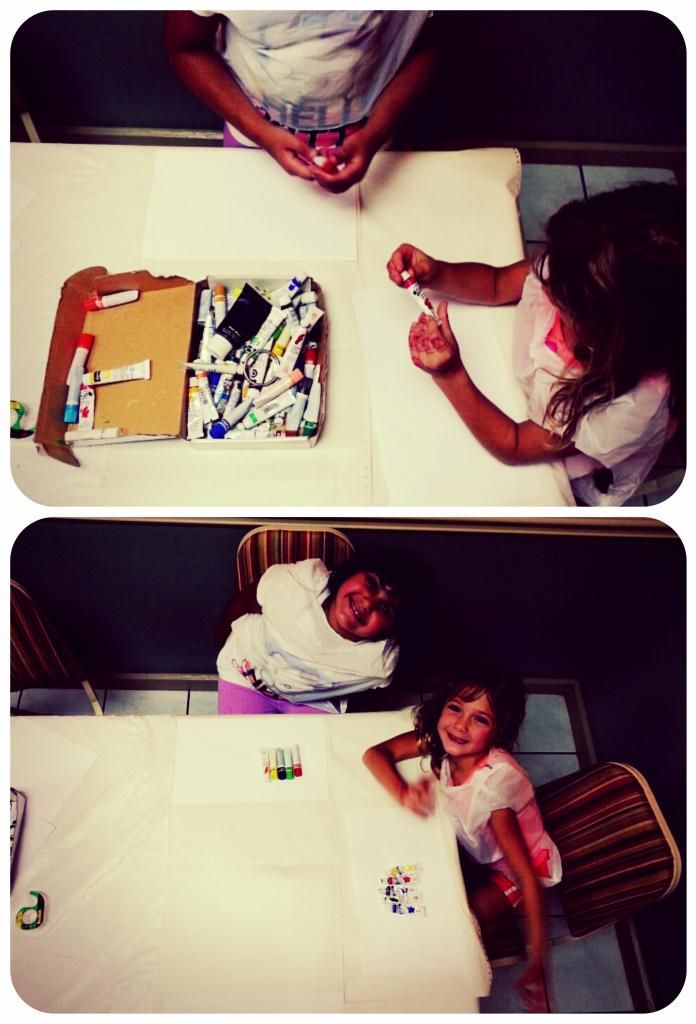 I then brought out the old box filled with paint and told them to each choose 5 colours.... of course 5 seemed to be too little for these girls.
We made a few dots on our papers, and then... got to the fun part !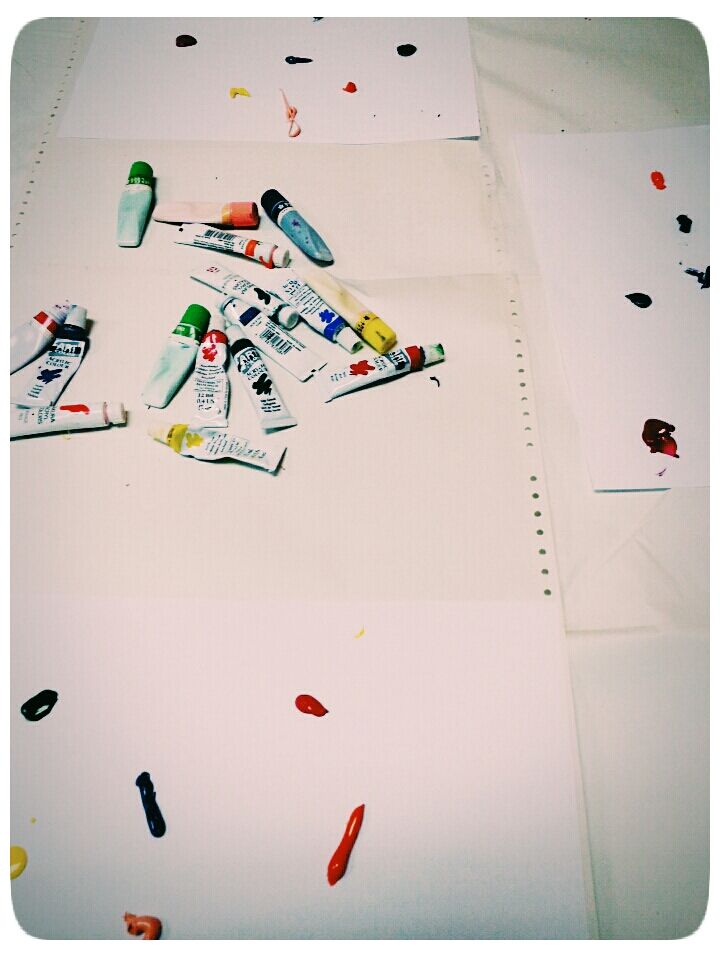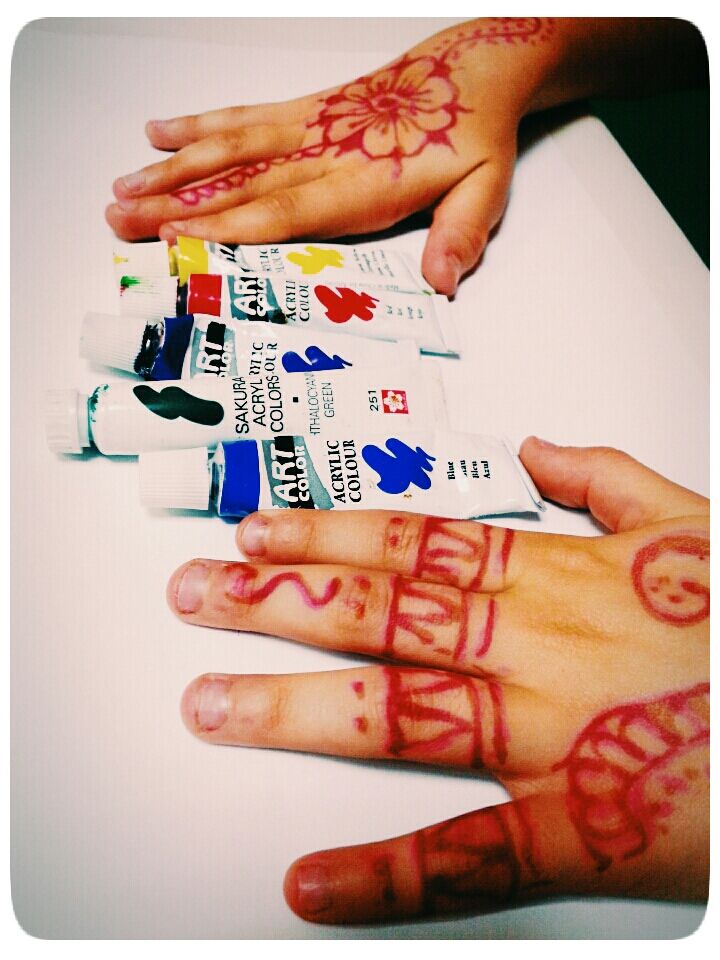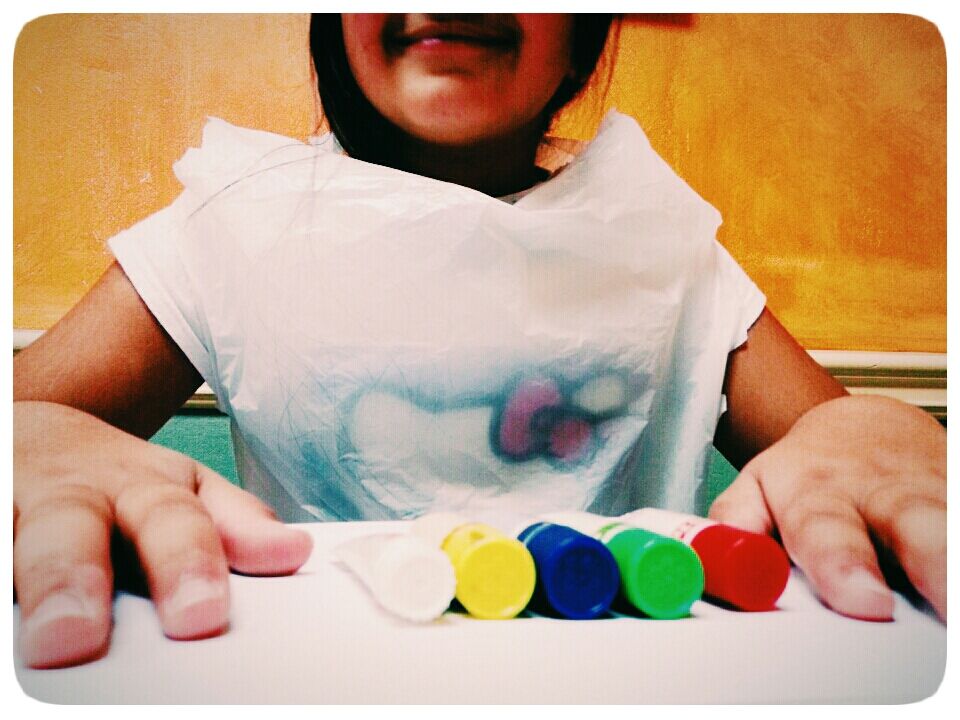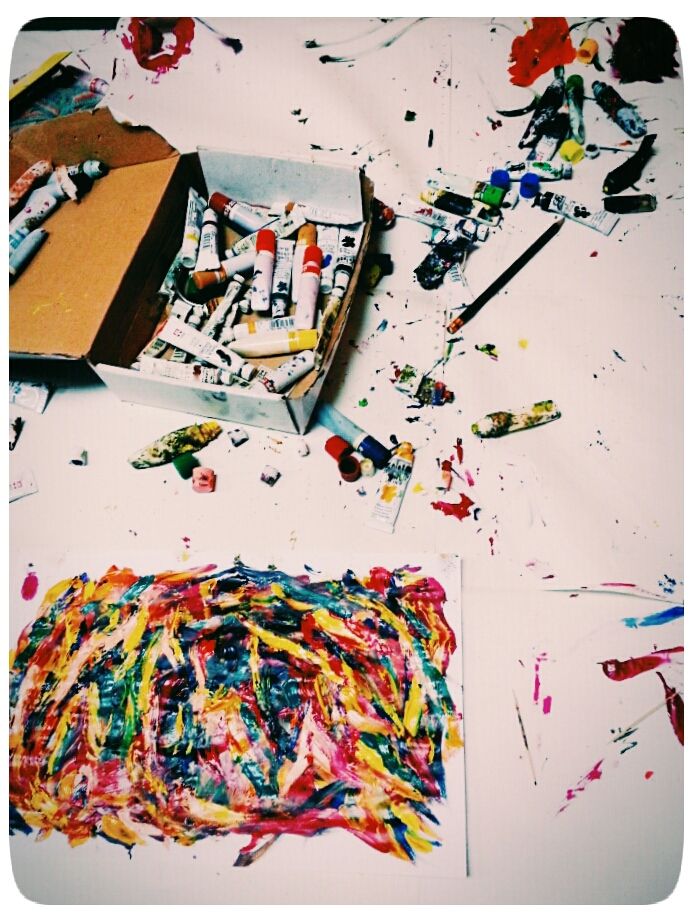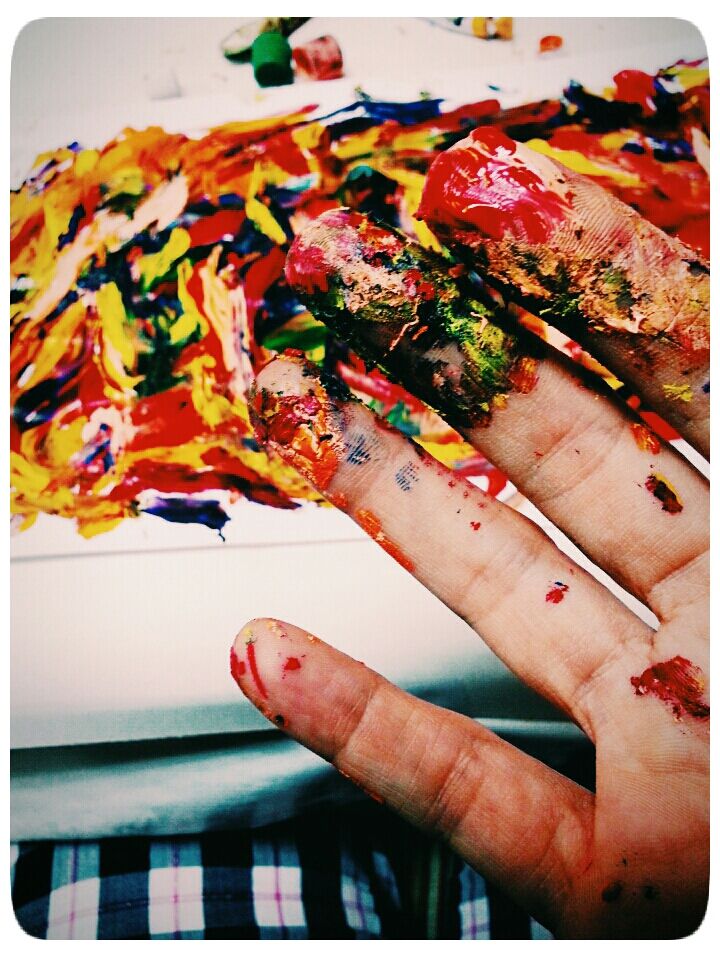 [My finished piece]
[My niece : Gigi]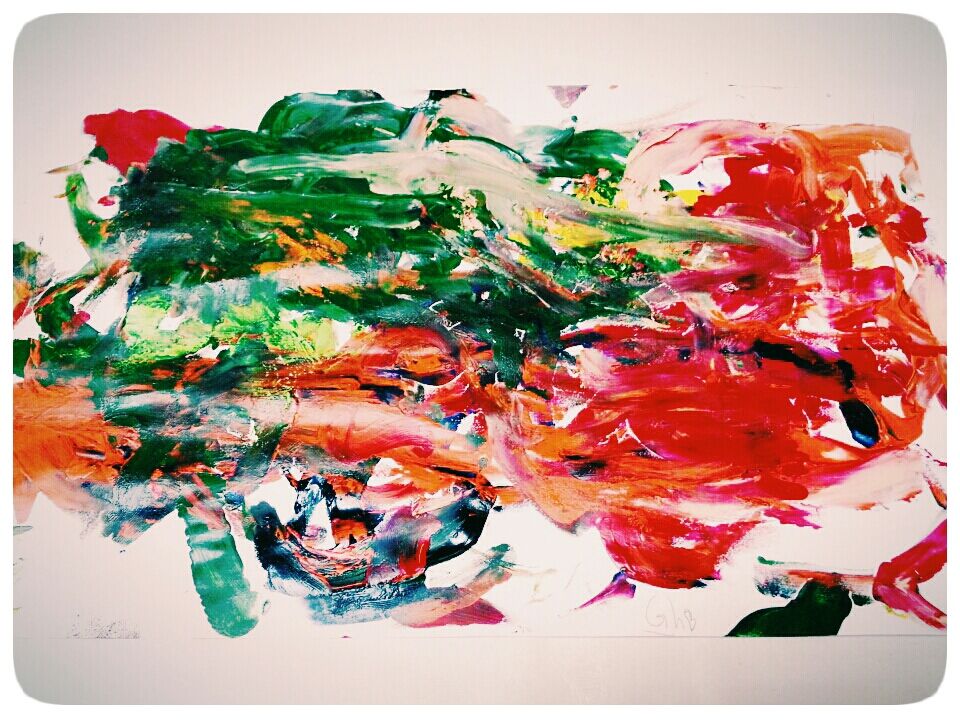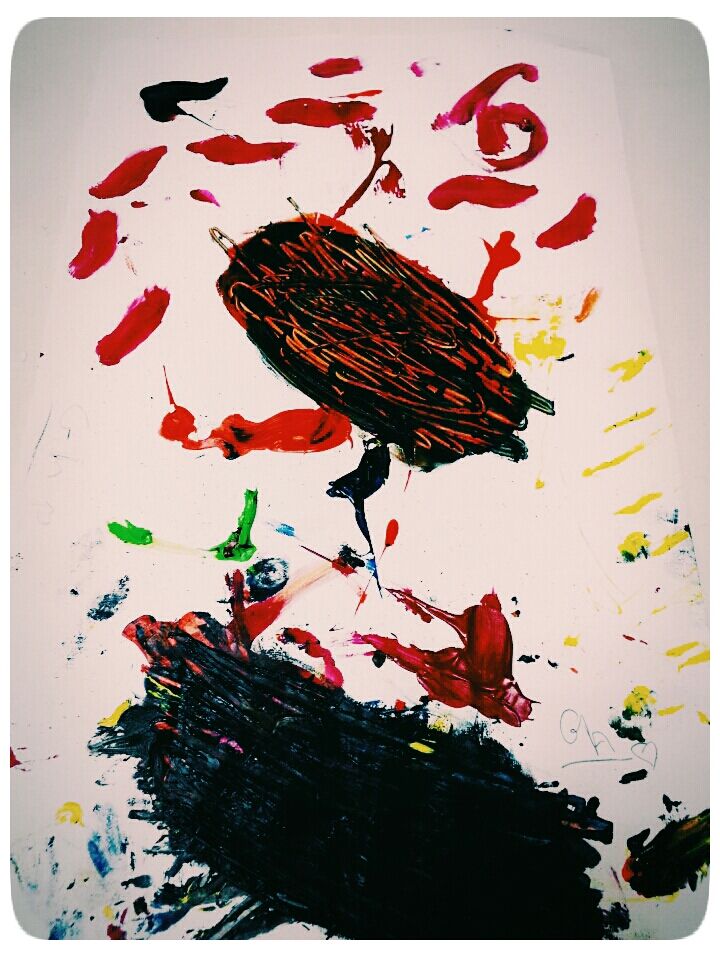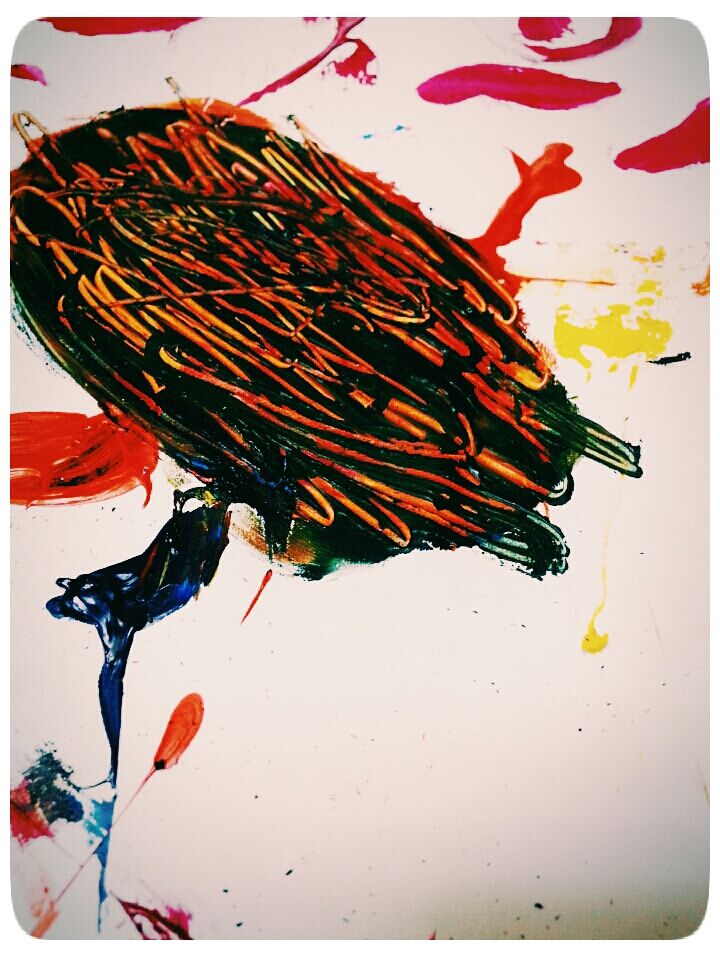 [My Niece : CL]