Hair Donation & Liebster Award
I have been terrible, especially with updating on what's been going on with me.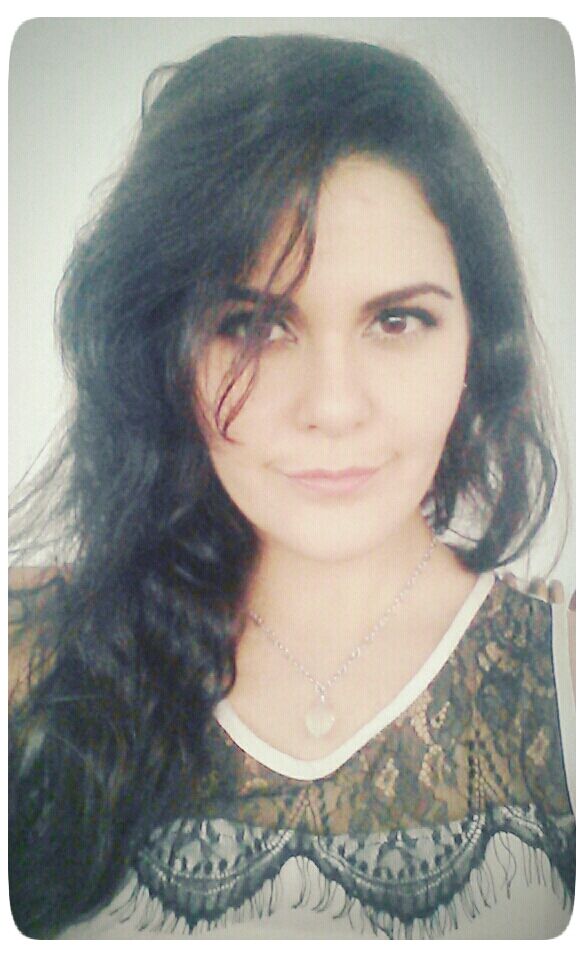 Before I jump into my little updates on what's been happening, I want to thank everyone who commented on my posts the last few weeks, especially the one with my Dad's 1 year memorial service. I cannot tell you how much love I felt and how much it just helped the wounds. So much love back to you guys. xx
So as things go... I still haven't decided which event to sign up for. Somehow I think I am quicker going to go with the Buddy walk - just because of what a great cause it benefits..... plus, there's always next year for the Kaleidodash. :)
As my 33rd birthday approaches, it has caused me to think of change.
A few years ago, I decided to grow my hair in hopes it gets long enough to [Shave] my head bald and donate to charity. Well... of course, I always chickened out before the scissors touched my hair.
Now, as you know, I have witness first hand with my Dad that cancer is a f**king bitch, excuse the language... there is no other way to put it. I saw this strong man become depressed, crying, weeping in pain, I saw him fastly crumbling. Although my Dad never reached the point that he lost his hair, I felt I had to do this for him... so I did.
I will be donating my locks to a cancer society <3
[wet hair]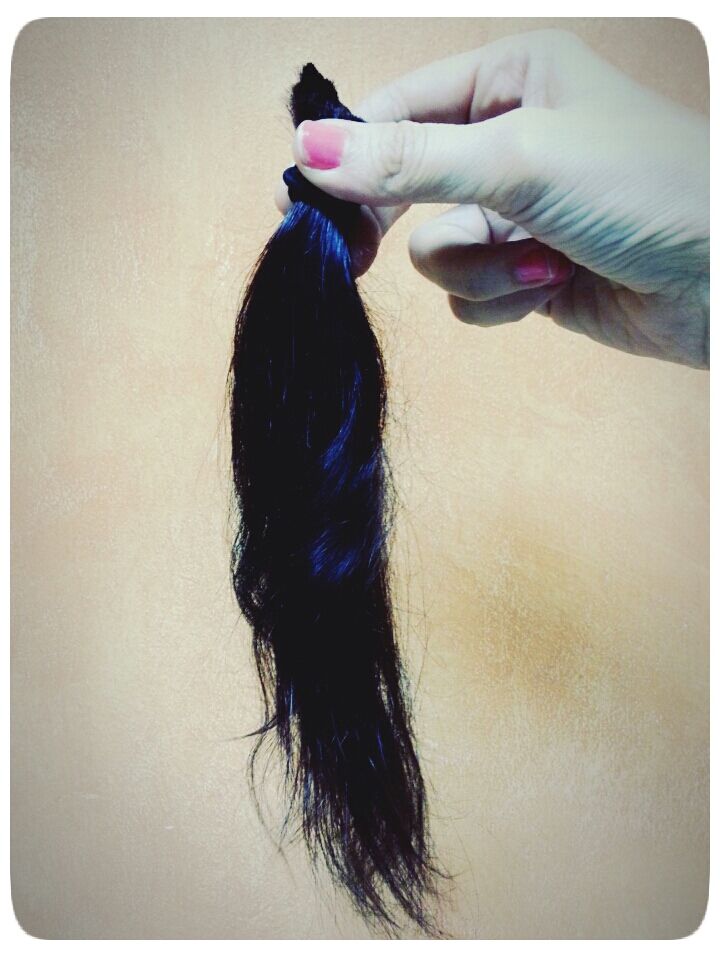 My new hair :)
Something in me got so brave today and I felt really good. I love my new hair and I love where my old hair is going to go. :)
Liebster Award
I was nominated by the stylish and lovely Sylvia at The Outfit Lab and I am so excited. I have never been nominated for this before, so I shall give it a whirl and then tag 10 friends with my 10 questions. Happy Weekend! :)
1. Why did you start your own blog?
I originally started to showcase my poetry and writings, but then it turned into something more personal.
2. If you got a million dollars and had to spend it (or part of it) on something impractical and/or frivolous, what would it be?
My own in-home theater.
3. Of all the things you have accomplished in your life, what are you the most proud of?
My brother found a wounded cat on our street. She had been hit by a car, her spine damaged and her jaw was broken. I took her in and with help from some friends was able to pay for her medical bill. They screwed her jaw up and gave me medication for her. I made a huge enclosure for her at home and nursed her and took care of her for 7 weeks until she was better. I couldn't tell you how I felt saving her life.
4. What is your dream job?
Something that allows me to travel and see the world whilst writing about it and taking photographs. :)
5. What's your favorite food?
Italian yum yum !
6. If you could change one historical event, which would it be?
The Holocaust.
7. What fictional character would you want to be?
Little Lulu, minus the mischievous personality. :)
8. If you had to travel back in time to prehistoric times, what three things would you bring and why?
1) Camera - To capture what life was like then
2) A tent equipped with a bed of course - nothing beats a comfy bed after a long day running from Dinosaurs.
3) A family member or friend - Don't really think anyone would want to go alone, ya know.
9. What superpower do you want?
I want 2.... To be able to Teleport and t
o heal people's illnesses.
10. What do you miss most about being a kid?
There was nothing as boredom. As kids we always found things to do, whether it was make mud pies, or build our own box cart, there was never a dull moment or technology to mess up that creativity.
So, I am suppose to tag 10 blogs with under 200 followers. Please forgive me but I am still new to blogging and gaining followers, so I tagged who I wanted. :)
I tag :
My 10 Questions :
1. If you were giving a chance to live anywhere in the world, where would it be & why ?
2. What is your most memorable childhood memory?
3. What is your least favourite food?
4. Have you ever thought about adopting a child ?
5. What's the best vacation you have ever had?
6. If you can describe your blog with a movie title, what would it be called?
7. What do you admire most about yourself?
8. What's your favourite or most used app?
9. If you could eat one thing all the time and not gain weight from it, what would it be?
10. Are you currently happy in your life right now?