Fun-filled Pre Christmas Weekends
Props to all of you who FIND time to sit daily and blog. The last 2 weeks have been a non-stop go for me, to the point, sitting at a computer just to write was the last thing on my mind.
Saturday I had a Bohemian / Moroccan themed dress-up housewarming party to attend... could I say anymore than I was in my glee !!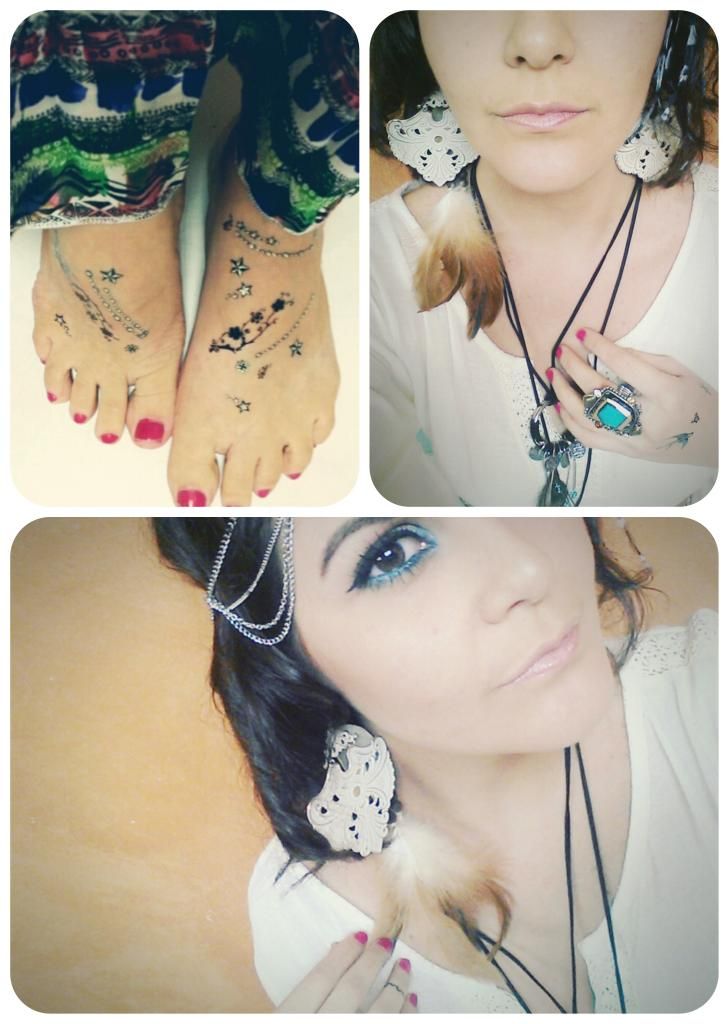 The following day even though I was feeling a bit ill, I went to the
UpMarket
with my cousins to browse what the vendors had..... and although I initially took money to buy gifts, I ended up buying more food than anything else. lol The tummy wants, what the tummy wants. :)
I came across these adorable cupcakes from
Batters and Bits
!!!! Look at their reindeer one!
The lady said they are all edible, but with cuteness like that, I wouldn't want to eat him. :)
When I got back home, I slept for an hr and a bit to see if I would feel better for work...(Yes, it has become that time of year, when working on a Sunday happens - boooo) however, the mall was completely dead so I didn't bother to open. Instead I joined Mom and took my Niece and Nephew to the park for a Christmas fair.
There was entertainment, more food *grins*, pony rides, cookie decorating, and even Santa and Mrs Claus made an appearance. It was really fun, even for me. :)
[My Niece & My cookie decorating skills]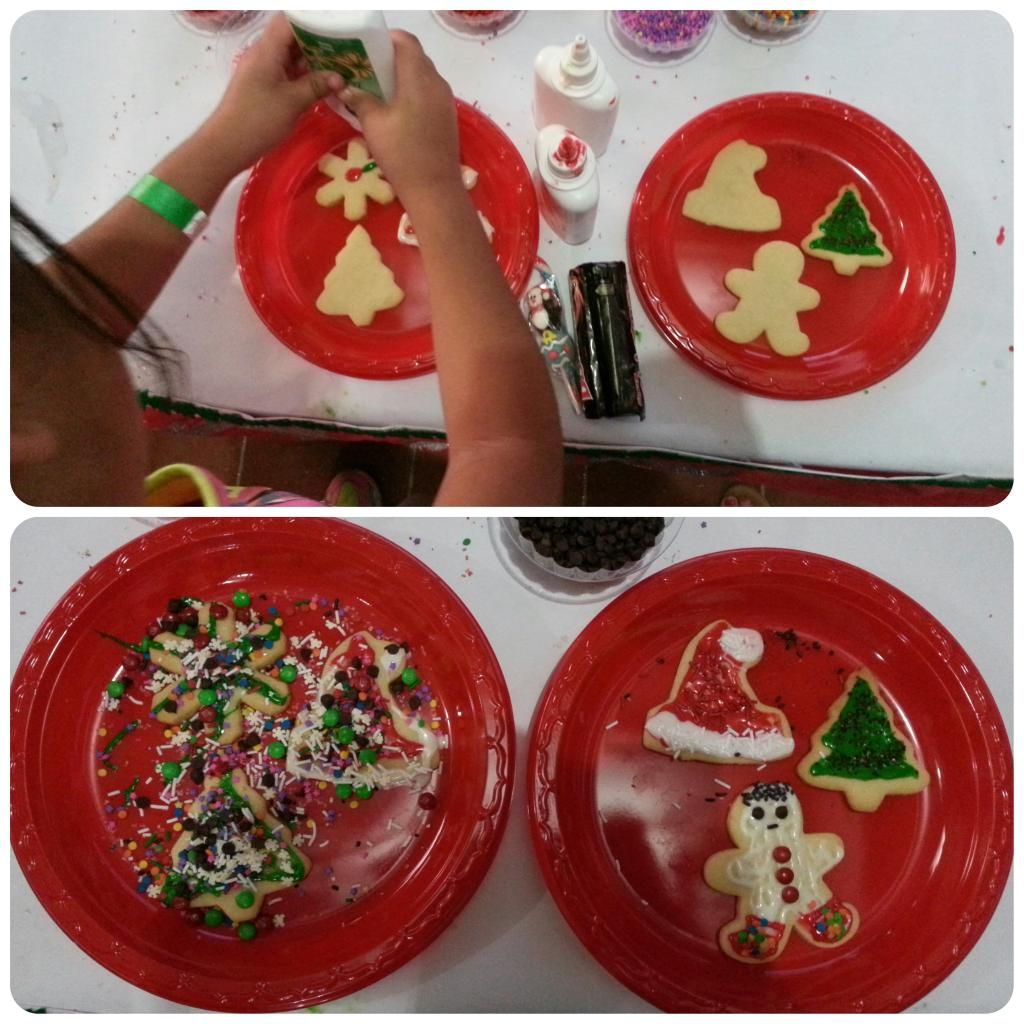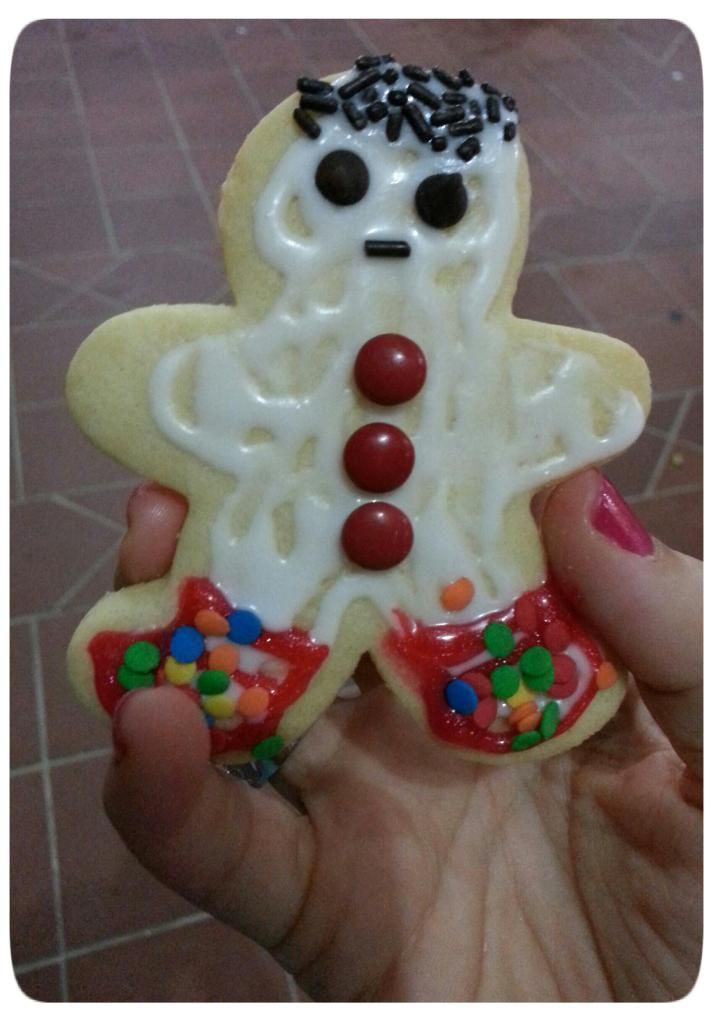 [Fun with Mr & Mrs Claus]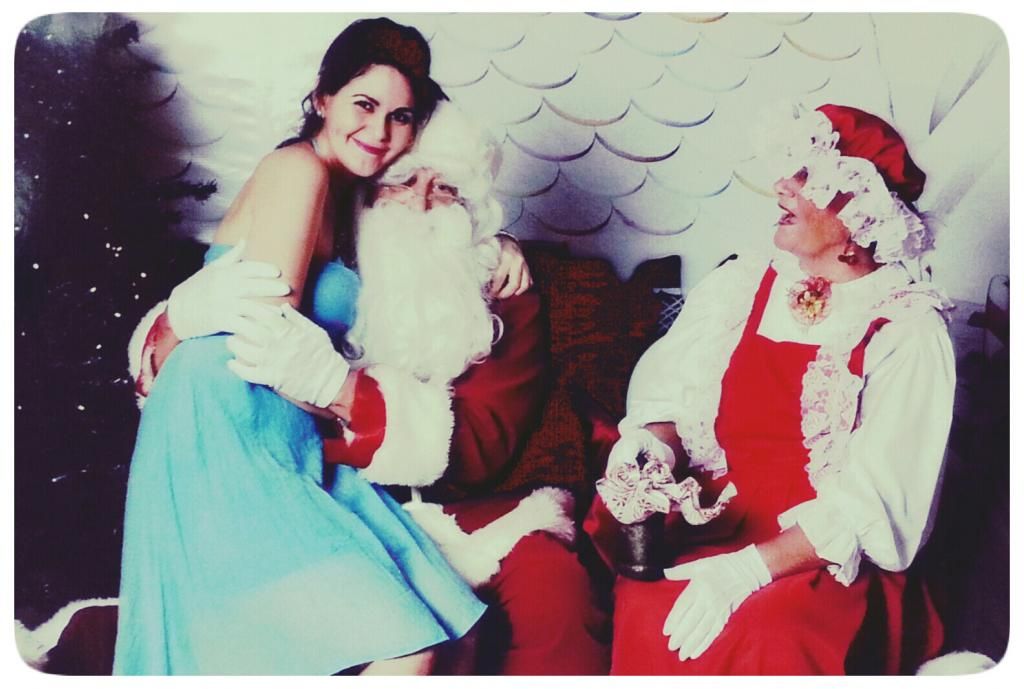 Today before work, I met up with a friend for some lunchtime sushi. Always so great catching up as, at the same time, it helps open doors. :)
In the New Year I will tell all about my new venture once finalized.
Speaking of 'New Year' - one month countdown has begun! That was quick 2014, hope 2015 takes it a bit slower.
Do you have any Old Years / New Years plans? :)