DIY Crèche - Nativity Scene
Don't you just love Christmas time?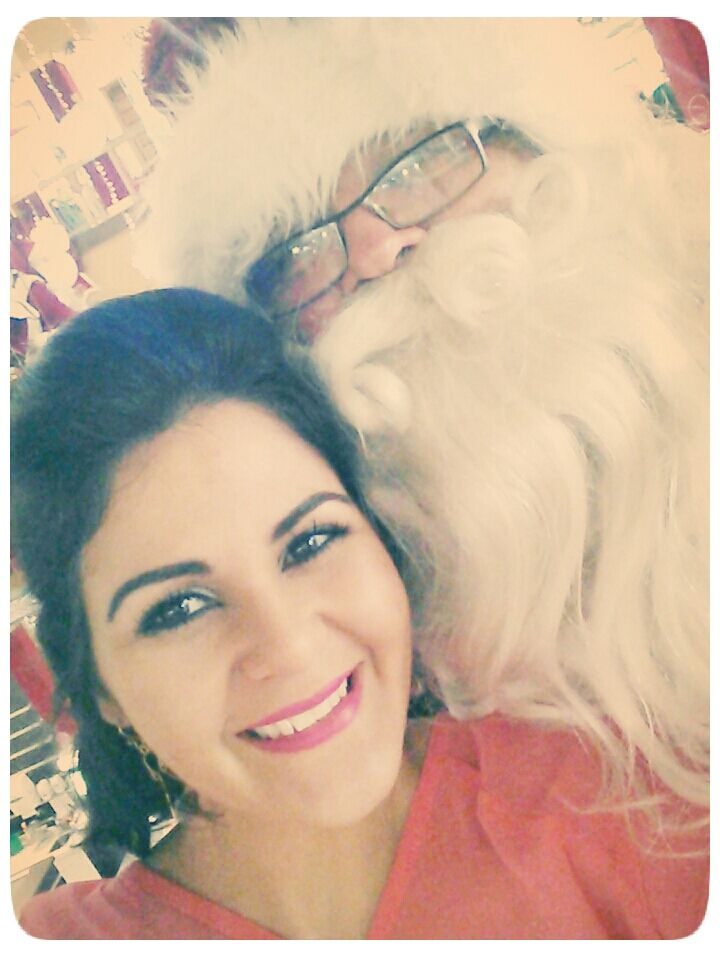 One thing I especially enjoy about the season is not only getting selfies with Santa, but decorating the tree and putting (or in this case making) the crèche [Nativity Scene].
However this year, I didn't put up a tree but I did use something else in place. :)
Step 1 : Put on your favourite Christmas music.
I started with 'Little Drummer Boy' from Pentatonix. :)
Step 2 : Grab a box ! The size depends on you and if your Nativity figurines are small / big, etc.. mine are fairly big.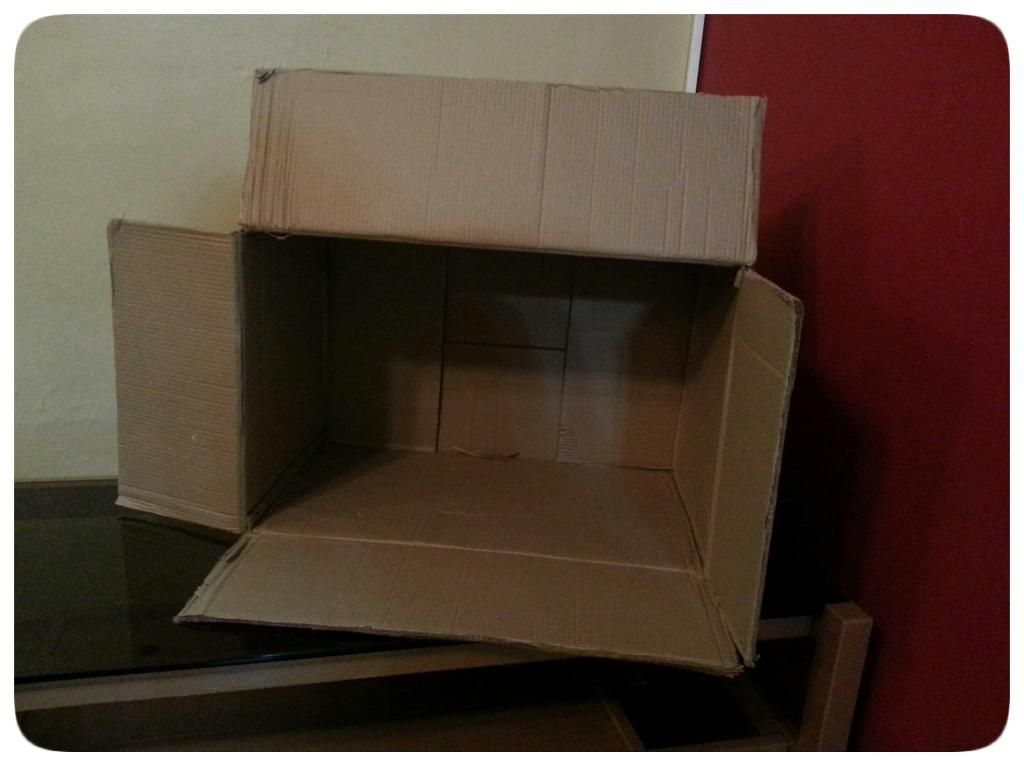 With the box, cut off the flap on the top and both sides (don't throw away, you will need these pieces.) I left the bottom flap for support as how I display my Crèche is at an angle, so I push it towards the wall and use the flap to keep it supported, if that makes any sense. lol
Cut the middle top of the box in half and use 2 of those flaps you cut off to staple each end to the box halves. You will need one of those heavy duty staple guns that have long staples to go through the cardboard. Bend the pieces before to make a flat top.
[See photo to see what I mean]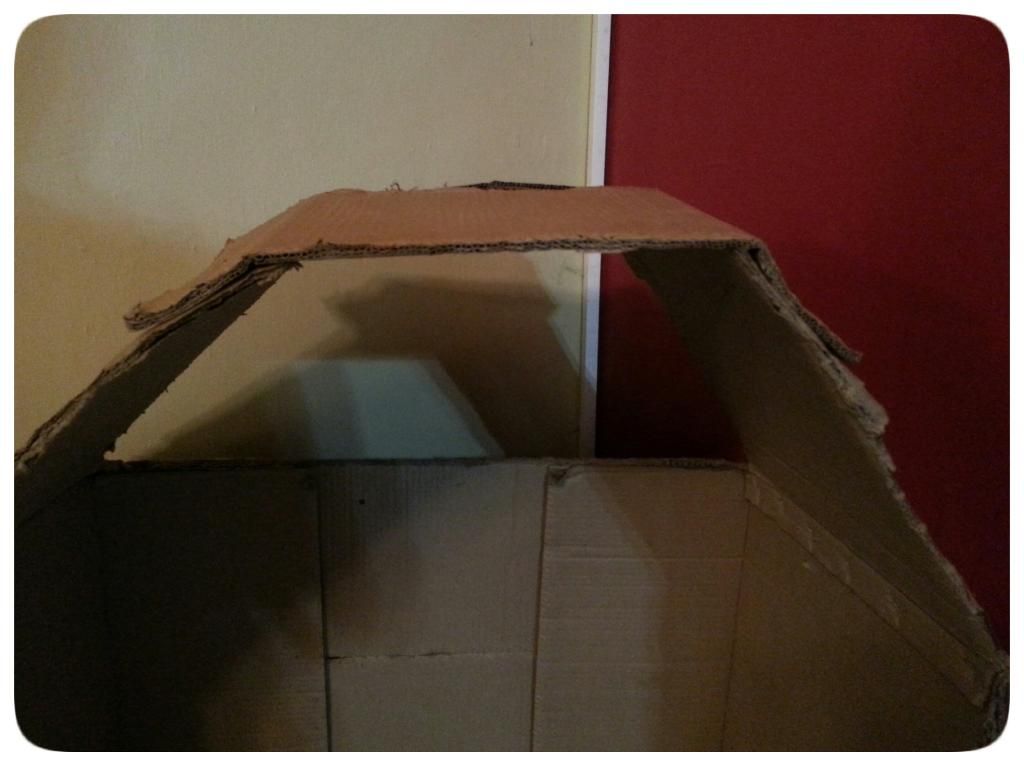 So far, this is what it should look like.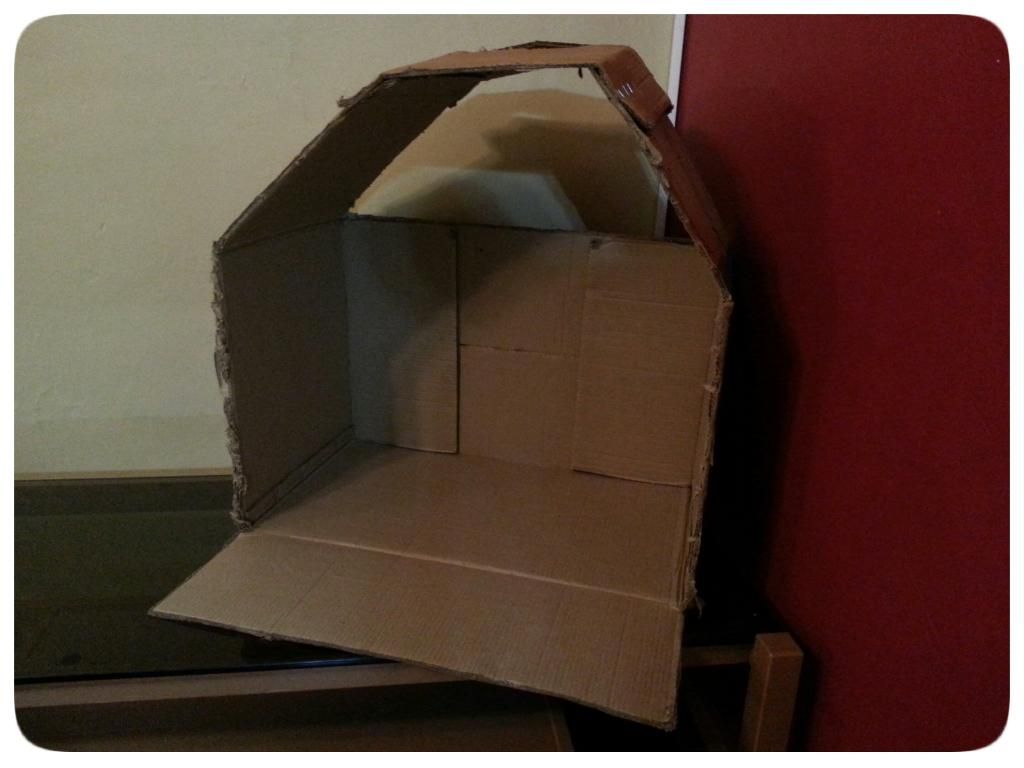 Now that the basic box is complete, time to dress.
Materials used are Burlap and Brown/Gold paper.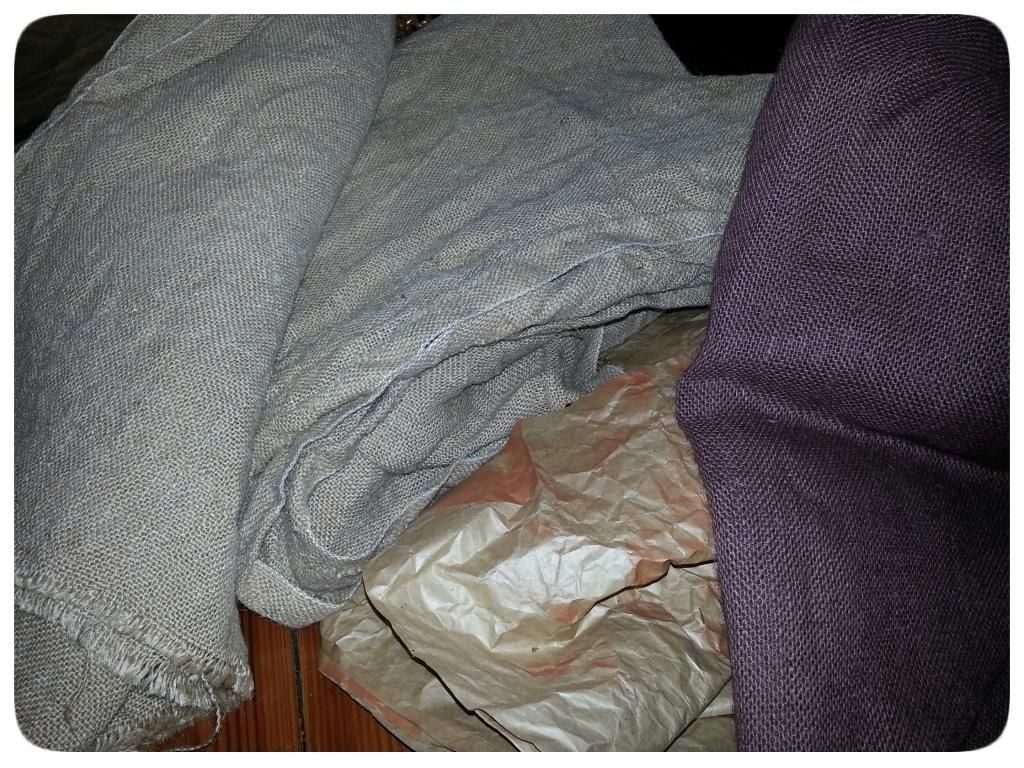 Step 3 : Take the brown/gold paper and lightly and sparsely spray with a rustic colour spray paint, after dried, crumble to give it a nice texture.
Step 4 : Dress the box. Crumble and cover the box, using pins to secure in place.
Step 5 : Use the burlap and dress around the Crèche. I used the natural colour and a dark brown. Be creative with placement and colours or materials! Most importantly have fun! :)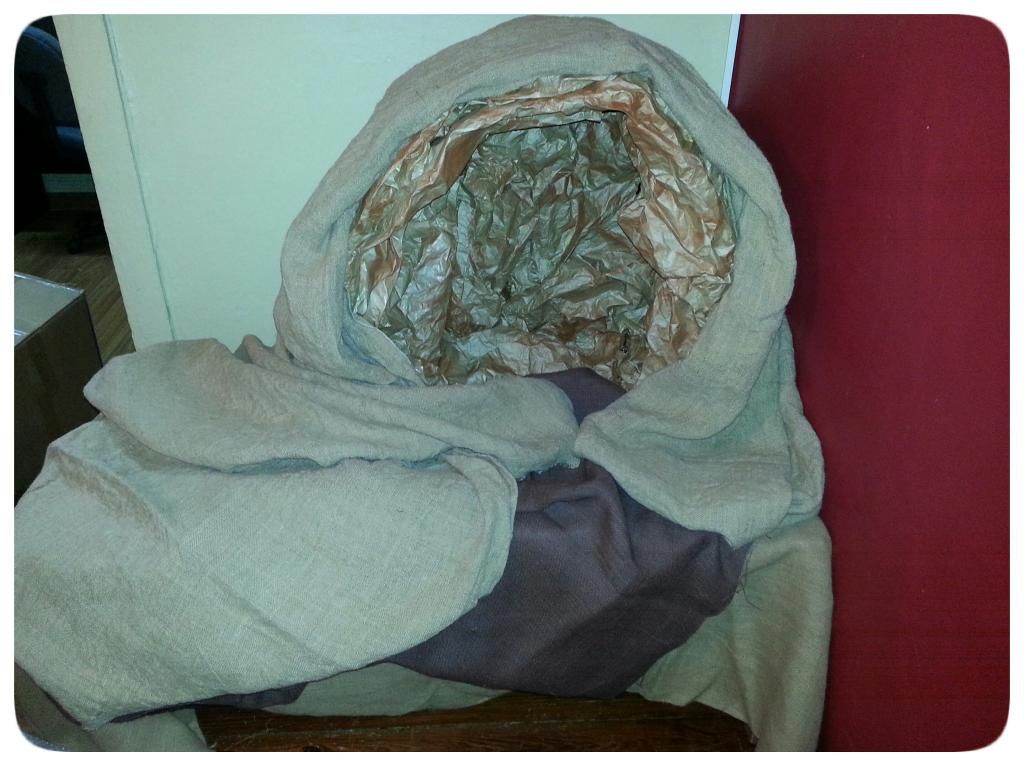 Feel free to add moss and pebbles to your Nativity Scene. I like to add trees and also drape some lights around.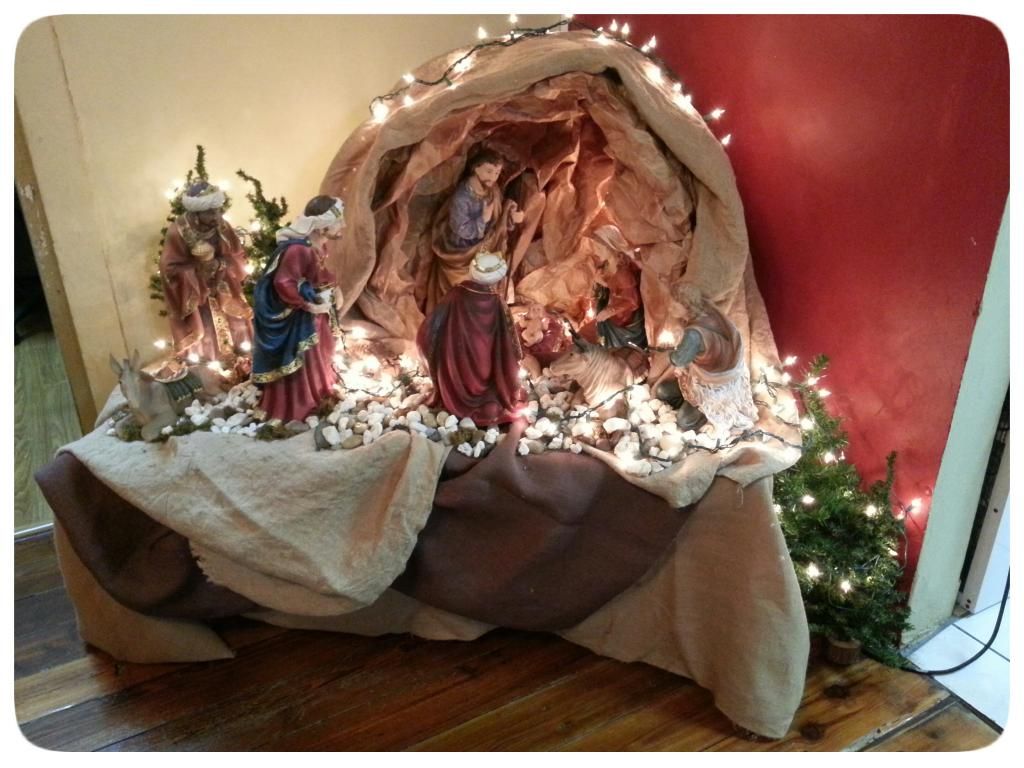 If you have any questions, let me know.
For our tree this year, I used these red branches with balls and swirls from Raz Imports. I used a tall glass vase filled with stones to keep steady and used red crinkled paper to fill it.
Another little something I put together for decoration.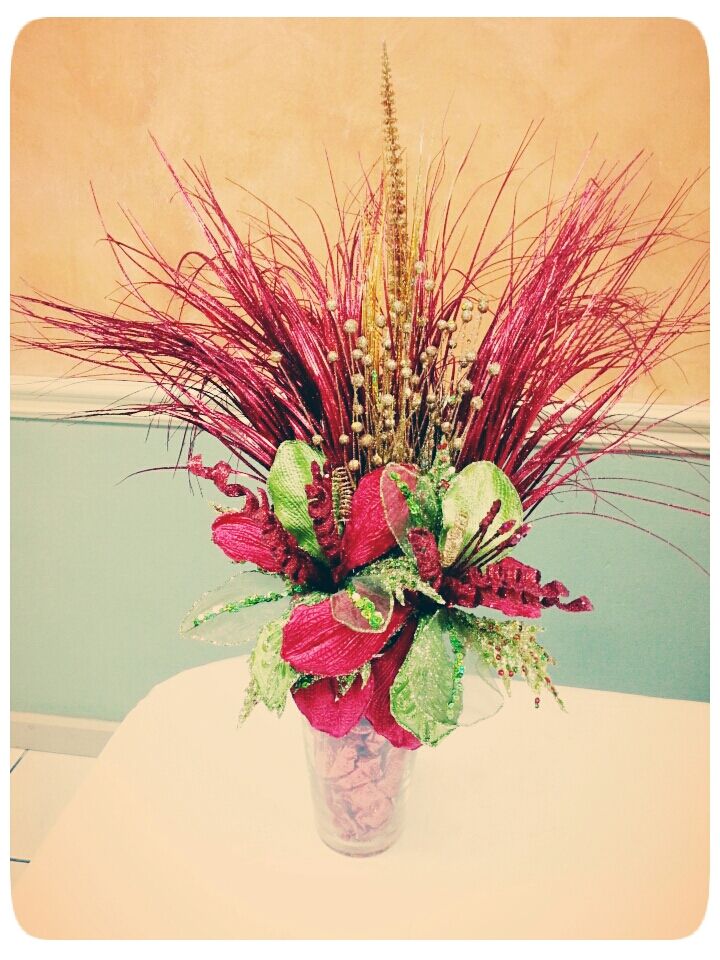 Have a wonderful week !!!

♡

♡

♡