First Aid, Crêpes & Girls Night
I know, I have been terribly absent and I can give you every excuse in the book, but I won't.
I've been pretty much focused on my fitness these days, especially that I made a new friend who truly is like my other pea in a pod. We motivate each other and confide in one another, and we have too many similarities in things we have experienced that I no longer feel alone. :)
This weekend was such a fun-filled packed one !
Saturday I had my First Aid course which is a requirement when doing Personal Training, and I went thinking "omg this is going to be so long and boring", but in fact, it ended up being so fun and enjoyable. At the end we had an exam, which I got 42/45. So happy about that, now onto some more hardcore studying !
As the class ran late, I had another function to attend with my friend Lauren. Soiree Crêpe, which was hosted by the Alliance Française. So it was, straight home, shower, dress, and back out ! It was a non stop day.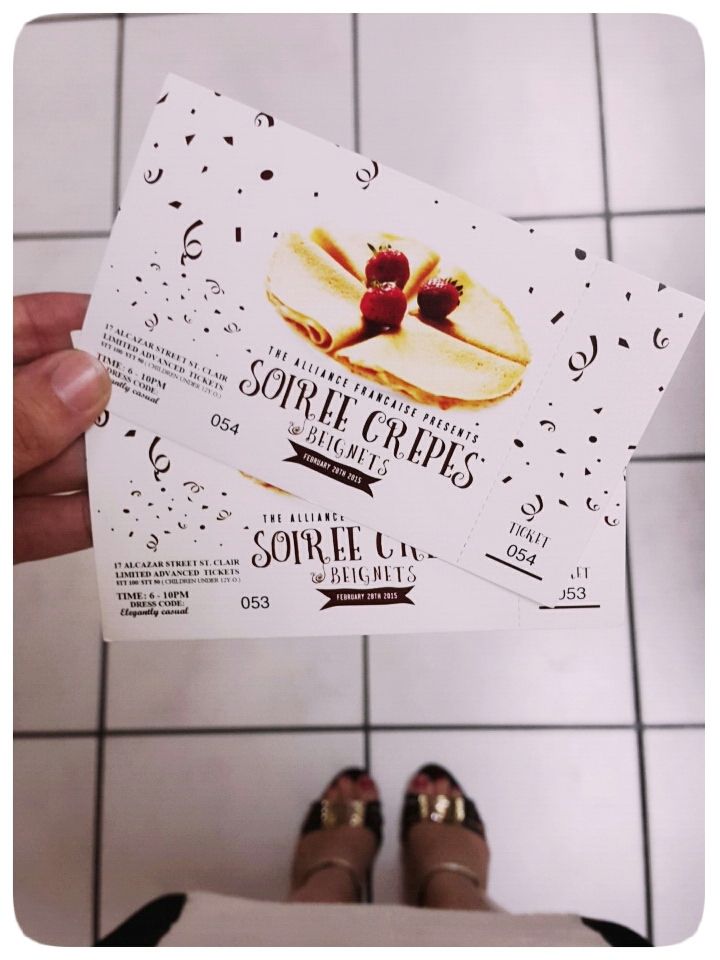 The event was nice. I had 3 crepes, 1 savory, 2 sweet, and some Beignets and of course wine.... duh. lol
It ended up raining so I headed home, changed my clothes and went out once again to meet Ade & Mel. I know.... I had quite the 'hot foot' Saturday night. Let's just say, it was much needed.
We went to Paprika and had a drink and later on in the night as the place got a little more crowded, the music got a little louder, and we found ourselves dancing til 2am.
I was super tired ! Obviously. lol
Sunday I went with my Nephew and Niece to a Treasure Adventure Hunt. Very cool ! I took it more for a nice cardio workout than anything else. A walk through the Botanical Gardens & and Bamboo trails which was really lovely.
The Bark of a Eucalyptus Tree
My health has been really good too these days, and my anxiety has simmered down since the incident. I swear, every time my heart went fast, I would panic thinking it would have happened again - but it couldn't have, so it was really getting my mind in control of things.
Fondu date with my girls
I do hope everyone is well. Will get back to blogging a little more frequent this week.