He comforts me
Happy Sunday my lovlies !!!
The last time I updated, my spirits were in such a rut ! Worrisome - Anxiety - ugh, just not the best, all because I was nervous about my followup eye exam on Wednesday - which by the way, ended up going great !
The exam didn't take too long, although it felt like a lifetime !! I had to put my face in this dome, with one eye covered out (at a time), I had to look at a light straight ahead and press a buzzer everytime I saw a white star/dot light in the dome, these bursts can show up anywhere and some were brighter than others. My eyes got so tired but my Ophthalmologist said my results came back fine and my eyes are good. :)
I had such wonderful support as well from P, who said he knew everything would be fine, literally making me feel more confident and positive. That night he took me for dinner at
Rizzoni's Ristorante Italiano
and toasted and celebrated while stuffing our faces with yummy Italian cuisine. mmm mmm mmmmmmm <3
We went to a fundraiser a while back with a dressup photo booth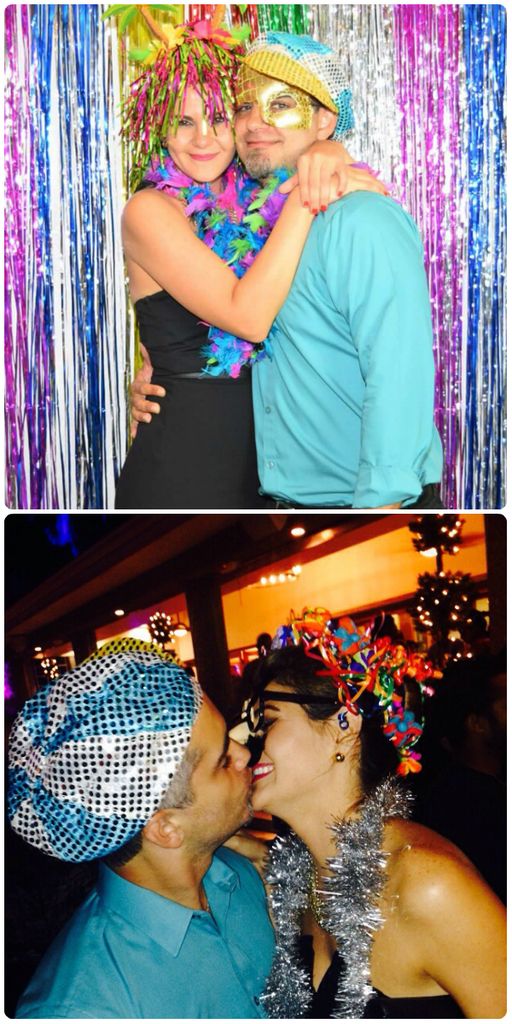 The ending of the week turned out to be just as nice.
Friday we went to the movies to see Terminator Genisys which was pretty good although we both caught ourselves falling asleep... but in no way was that because of the movie ! hehehe
Yesterday we had so many plans but mother nature decided I better stay home, popped up with pain killers and chill da heck out ! Ugh
Cramps suck so bad, and these months I seem to be getting them 2 days before (which happened) and then yesterday it finally came, bringing along lots of pain and cravings.
With all my sucky cramps, P asked if I wanted to go for ice cream. Of course I do boo !! Hello !! :)
So he took me for Haagen-Dazs and after we went for Wendy's cause we are greedy like that. As we got back by me, plopped down on the couch and went straight to Netflix - TEEN WOLF TIME BABY!!!
I really love this series !! I can't get enough and we are on Season 3, episode 9. Going through the episodes like wildfire.
With that said...
time to continue watching. :)