Fitness Friday
As mentioned, I have decided to incorporate my fitness into this blog, and what better day to do it than a Friday - end of week, recap.
This week I focused more on my lower body as that seems to be the hardest area to whip into shape. I have tough legs - I blame that on genetics but having upped my weights and really pushed myself to limits, I am seeing the results I've been wanting !!
The Leg press machine has became my favourite this week. I went from 270lbs to 320lbs on Wednesday, and 320lbs to 340lbs today. And that's doing 6 reps fairly easy. I remember the day when 90lbs was too much !
LADIES DO NOT BE AFRAID OF LIFTING HEAVY !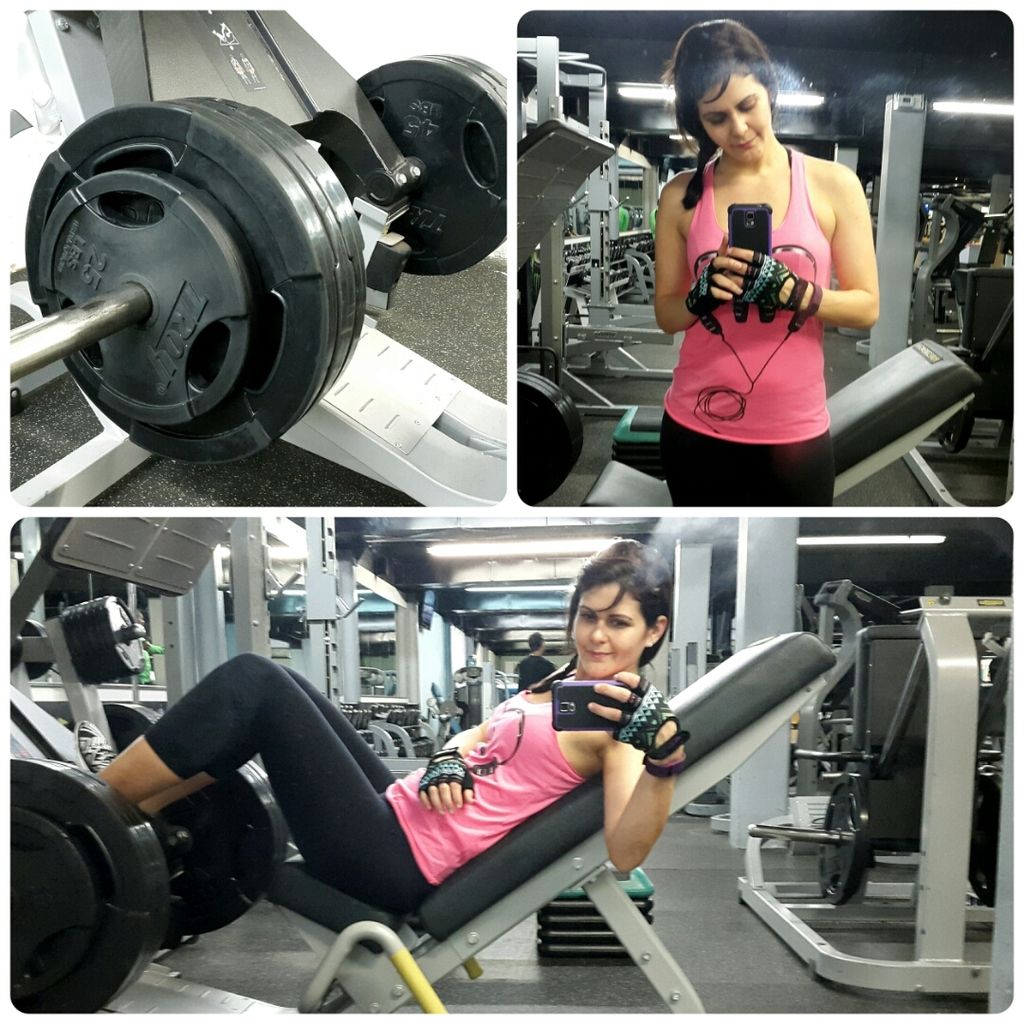 Today, I did a full body workout and ended it with some "Ass to grass" squats on the Smith Machine. MY... WORD !!! Being the first time I tried it, it was quite the challenge but wow, what a burn !
P and I have continued our walking this week and I've used the waist trimmer and I think there is a difference. I see it, I feel it, especially the curve along my torso. Although it is still a bit too soon to give an actual review, I am pleased thus far. :)
Ohhhh, so my fitbit finally arrived and I was so eager and excited as I have heard all these great reviews on it !!
Previous to the fitbit, I had used the Garmin FR70 heart rate monitor for the last 3 years. I loved this watch and hrm ! It was always accurate, not too uncomfortable around the upper torso and it lasted a long time ! I had changed the battery the other day and since then it had gone coocoo.
I bought the Fitbit Charge HR in a lovely plum colour. I was so impressed with all the features until I finally put it to use.
This HRM is not meant for interval training or weight training. It cannot seem to ever keep up with my heart rate, always calculating it lower than it is and because of that, it is totally off on the caloric burn and readings. What a disappointment especially for the price of the item.
However, with walking, jogging and steady paced exercises it is spot on.
So, that's that.
As the Fitness Fridays continue I might add in a few informative stuff, diets, exercises and what nots so keep checking back. :)