One million fires burning
At approximately 5 pm last evening, we packed the cooler, grabbed our blankets and headed to the old tracking station for a night of star gazing.
As P held my hand, we made our way up the hill through the lush green countryside, the temperature dropping, and in the silence, the sound of nature surrounded us.
♥
I layed out my mexican blanket, set up the chairs, organized the snacks and waited for the others to arrive.
In this moment, I shared a few real-time photographs of the settings via Snapchat & Instagram. A follower of mine commented in excitement, yet disappointed it was that night - and she was missing it.
Making her night a turn of spontaneity, I had an extra ticket.
As the presentations were taking place, interesting but too long - we got to chatting and I was shocked when she told me "I have so many questions for you." - Shocked because, it isn't often you meet someone who has an honest interest in what you do. I was silently flattered.
With the night progressing, the presentation finished, we were able to take some night sky photographs.
I was incredibly frustrated at my settings - nothing seemed to work for me and I blame the lenses I brought. :(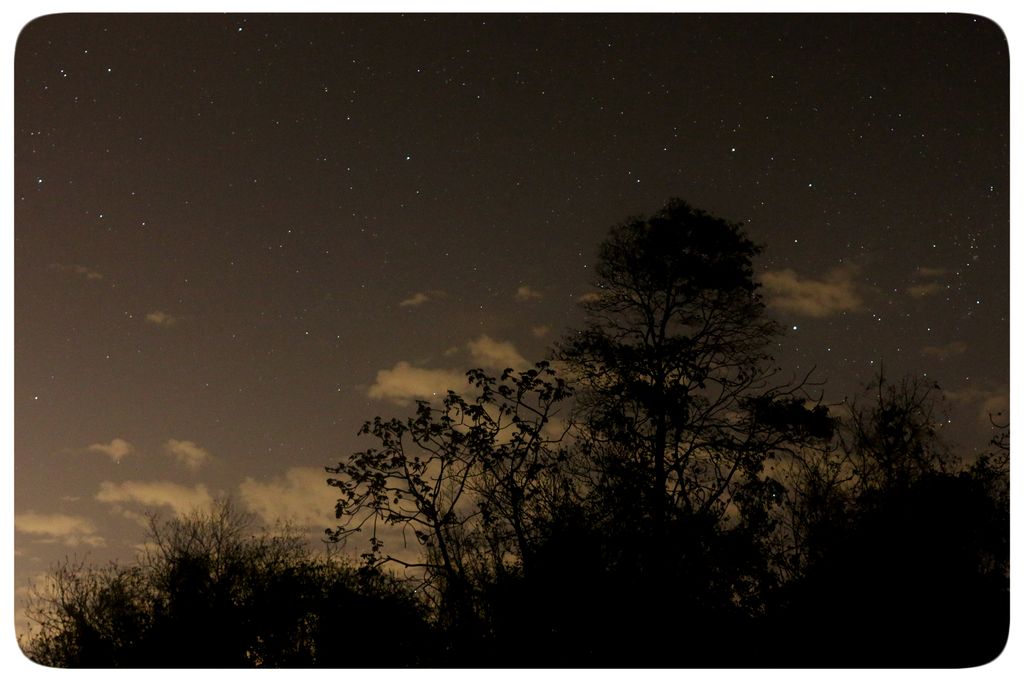 Regardless, the stars were spectacular and old satellite dish is always a beautiful subject.
So much history is written on these grounds.
We are lucky to be able to enjoy nights like this.