Sip & Paint
I am not much of an artist when paint is concerned, but I do enjoy sitting and exploring that artistic side of me - even tho it isn't the greatest.
Doing a Sip & Paint class was on my Summertime Bucket List and so today I joined
Irie Elephant
for their
Art for the Soul
Coffee & Canvas class. It was my first time there, and I definitely would like to go back... not just to paint again but there is a cute little cafe that is perfect for a lunch date.
This would be my 3rd Paint Along class. The first class I ever did was back in 2011 in Lakeland, Fl. The 2nd was for my
birthday
last year where we did a beautiful Peacock. And today, my 3rd is a field of flowers and grass with 2 lady bugs. My lady bugs weren't the cutest as it looked like a butt crack in the beginning. :)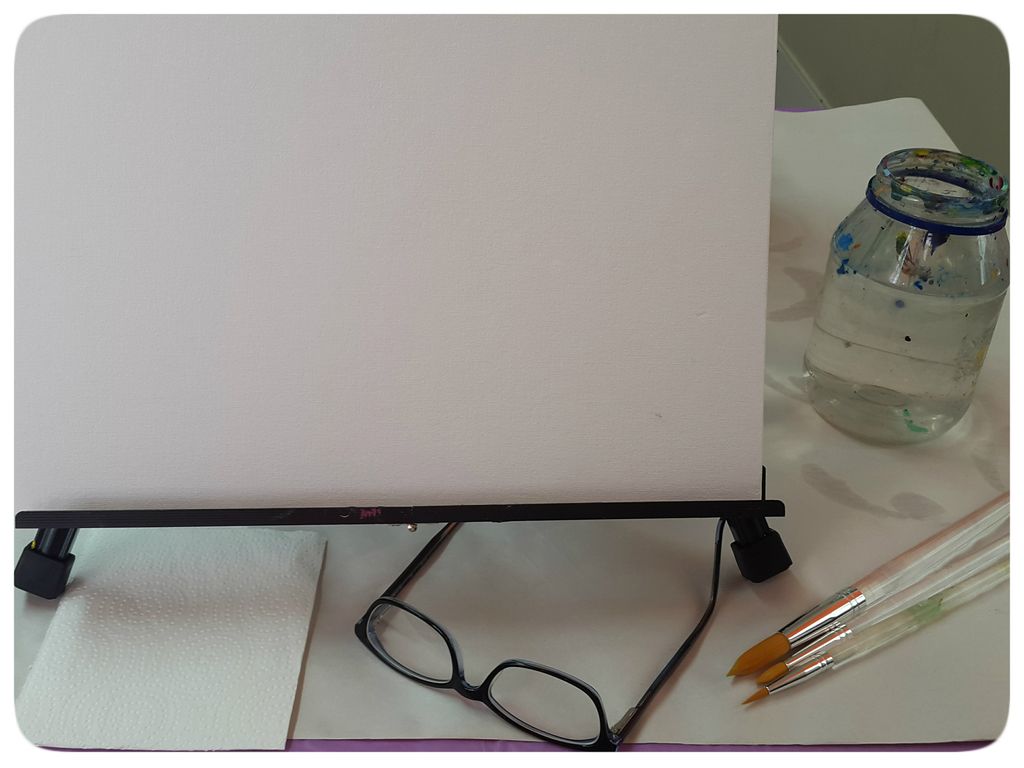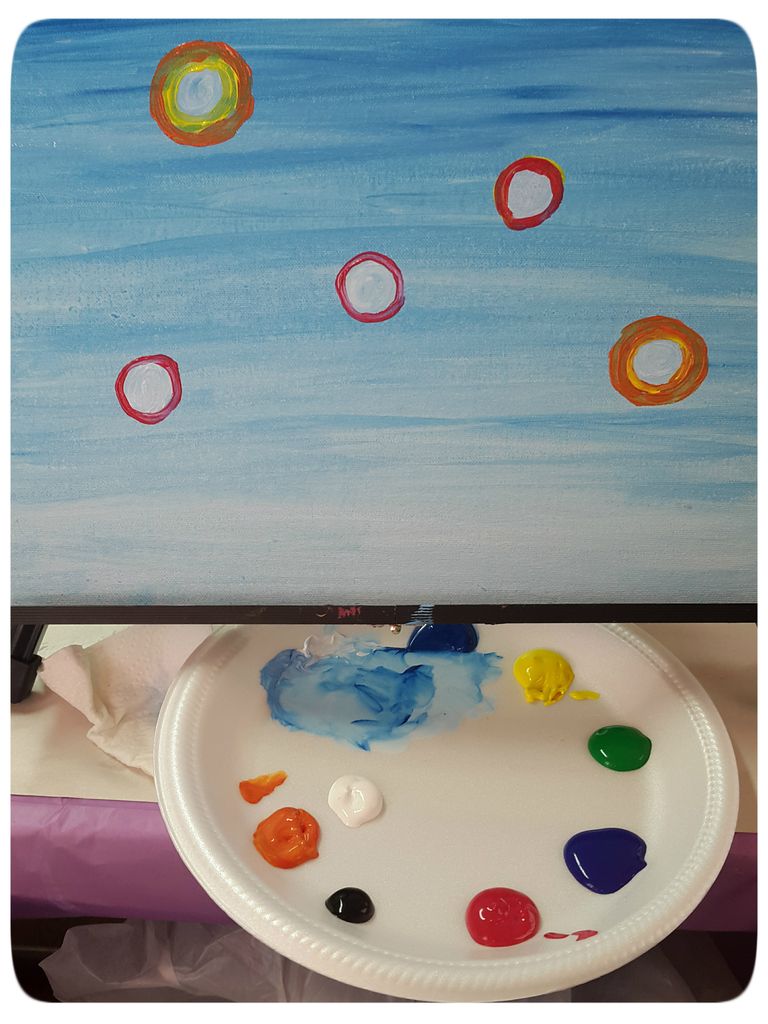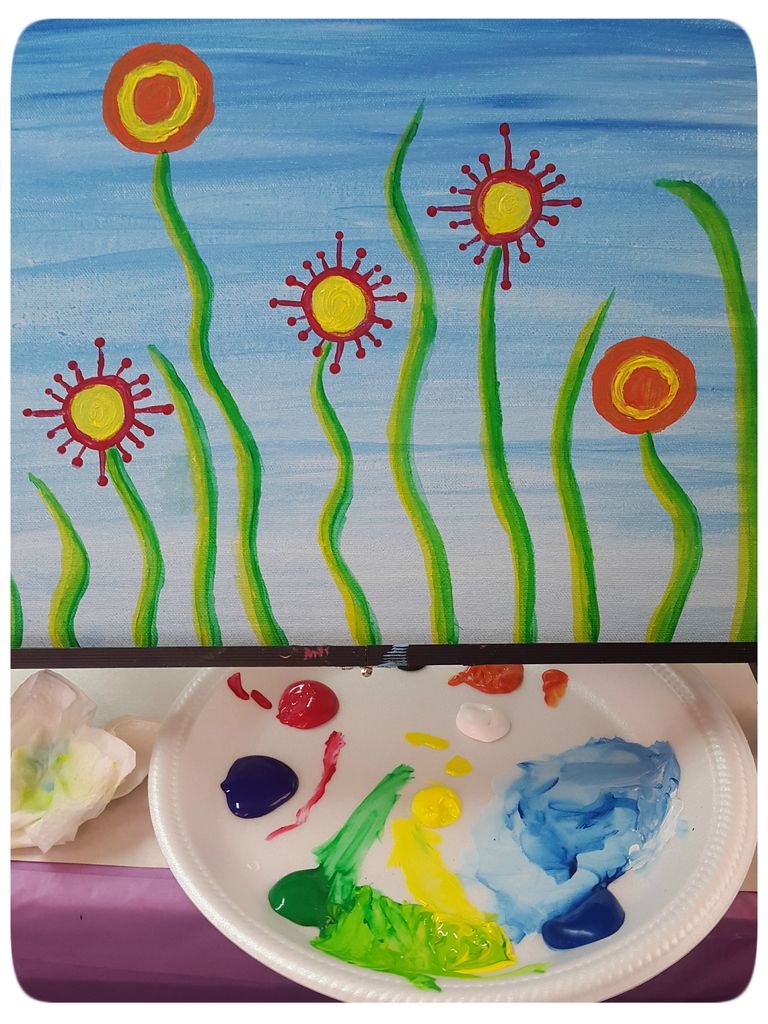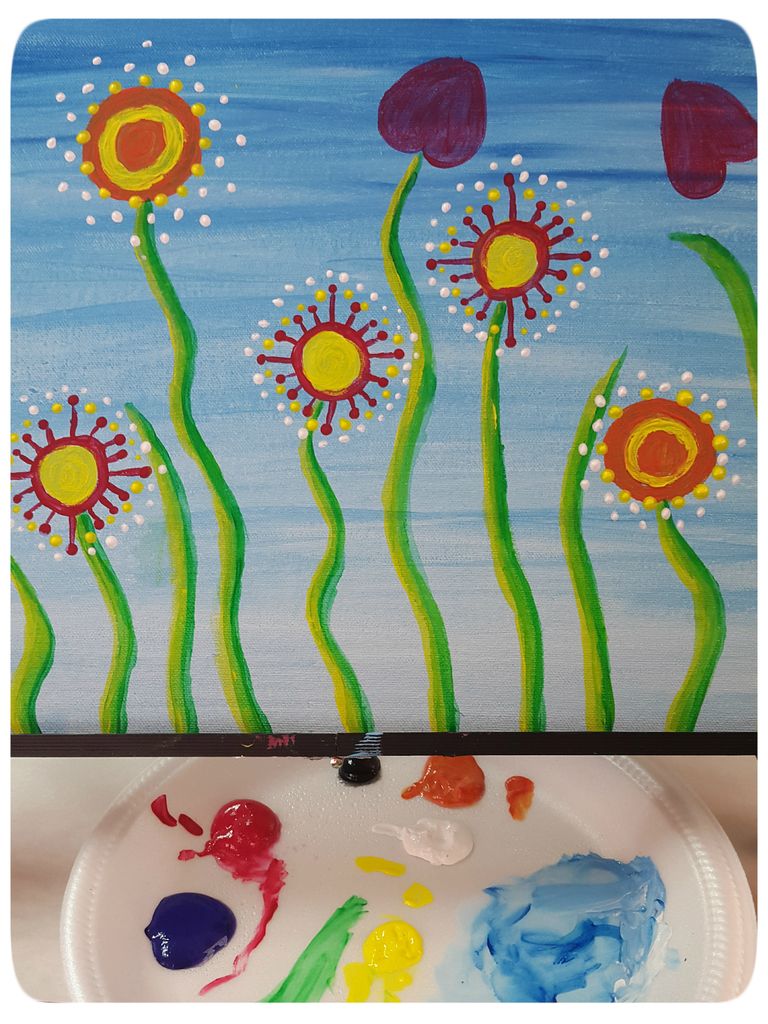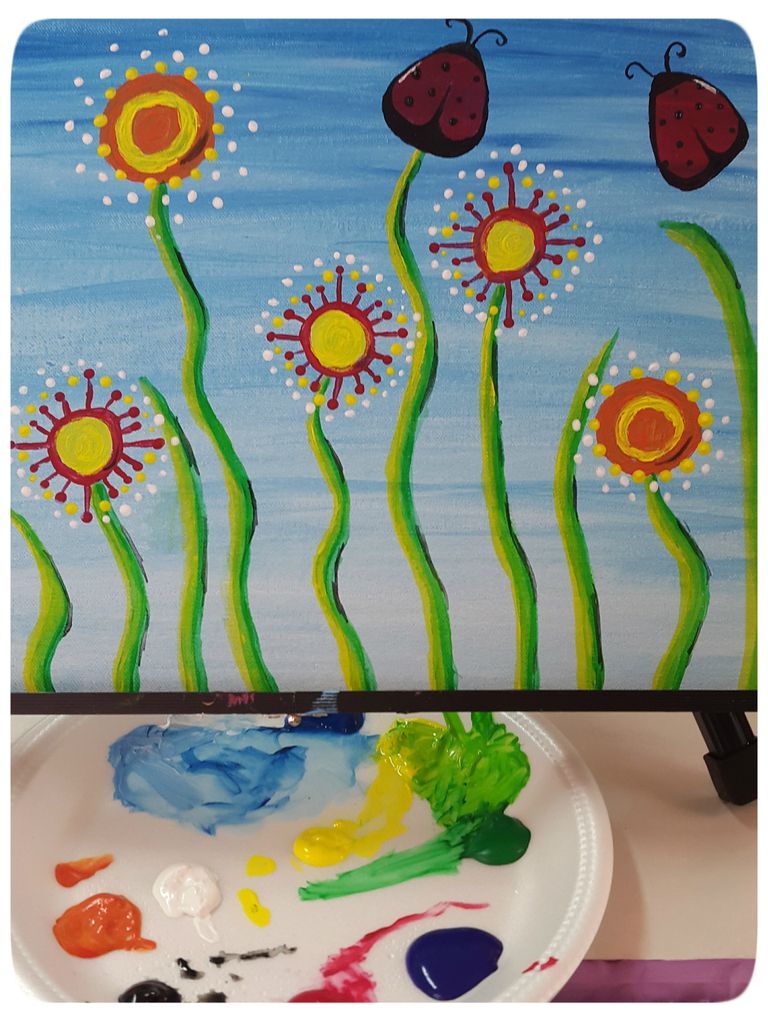 Have you ever done a Paint Along class?
Leave your link in the comments. I'll love to check it out. :)